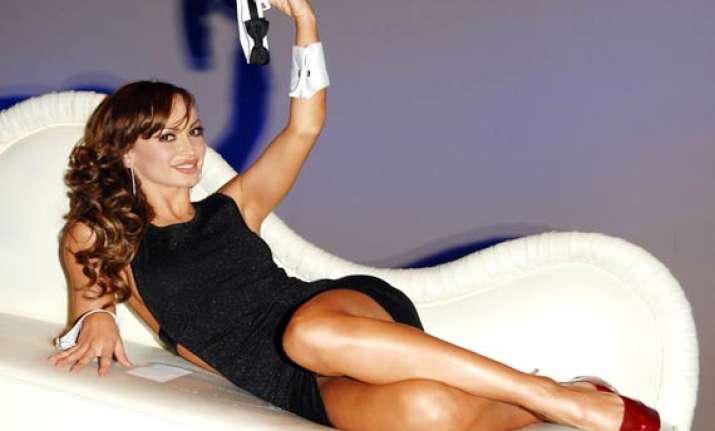 London: Ukrainian/American professional ballroom dancer Karina Smirnoff has said that she is thrilled to have been given the chance to show off her toned physique in Playboy magazine.

Smirnoff, 33, who performed in Dancing With The Stars, bares all in 10 images inside the May issue, and in one she is seen wearing nothing more than ballet shoes and red ribbon wrapped around her arms.

"As a dancer I've always embraced my body. I'm thrilled to show off my strong, toned physique in the pages of Playboy and celebrate my sexiness," the Daily Mail quoted her as telling the magazine.

"To me, sexy is the confident energy a person produces. Sexy is the comfortable feeling of being who you are. Sexy is not just having beautiful lips, legs and arms; it's beyond that. Sexy is soul," she stated.

It was claimed that producers were furious about her decision to be the first professional to pose nude for Playboy, however sources close to the star insist otherwise.

"They did know ahead of time and they still gave her one of the best pairings," an insider told People magazine.