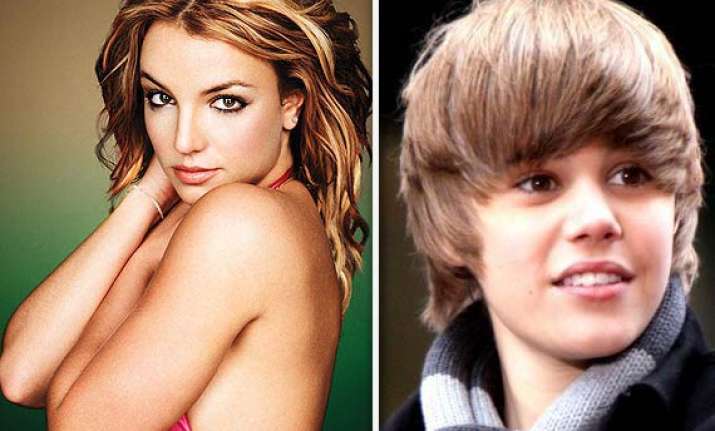 London, Jul 28: Celebrities are showing just how big their hearts truly are.  Justin Bieber, Britney Spears, and members of New Kids on the Block just a few of the many celebs that have gathered today to launch the Show Your Hearts campaign in Houston. The campaign is to raise funds and awareness for the Joshua and Robin Berry Children's Trust.

For those of you who don't know the story, the Berry children -- Peter, 9, Aaron, 8, and Willa, 6 -- were orphaned after their parents died in a car accident on July 2nd. While the children survived, Peter and Aaron were left paralyzed from the waist down and all three of them are currently being treated for their many injuries at a hospital in Houston.

The local community started the Berry fund as a way to support the parent-less children as they undergo medical rehabilitation, physical therapy, psychological support and education.  So in an act of selflessness, stars are using their fame to help spread the word on how you can help by donating to the fund via Paypal or text-to-donate technology.

Some celebrities like Ryan Seacrest and the Kardashian girls are promoting today's event through social media platforms like Facebook and Twitter.  The Biebster, who has over 11 million Twitter followers, encouraged to join the campaign yesterday tweeting, "tomorrow we all change our profile pics on twitter and facebook and make a donation to #SHOWYOURHEARTS . spread the word. #makeachange." Like it or not, celebs know how to motivate the masses and it's times like these when we especially Heart Hollywood.