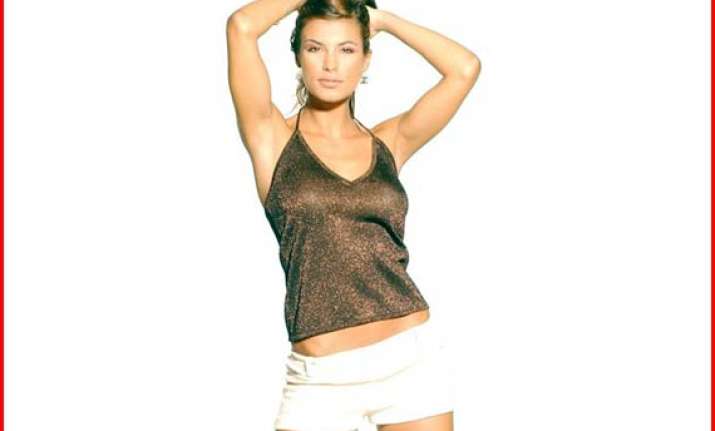 Washington, DC: Hollywood star George Clooney's model/actress girlfriend Elisabetta Canalis has bared all for a new anti-fur campaign for People for the Ethical Treatment of Animals.

Canalis, 32, agreed to strip because she knew the stunt would attract a lot of attention — and highlight the campaign to outlaw fur.

"I think this is the best reason why I got naked in my life," Contactmusic quoted her as saying.

Canalis told Entertainment Tonight that she has been anti-fur ever since she was a little girl, thanks to a harrowing TV documentary.

"I was watching TV at home and they showed a documentary and in the documentary I saw how they killed little animals, like electrocuting them, drowning them, bludgeoning them," she said.

"I was shocked because I was a little girl, but by that moment I thought that I would never, never, never, wear fur in my life," she added.