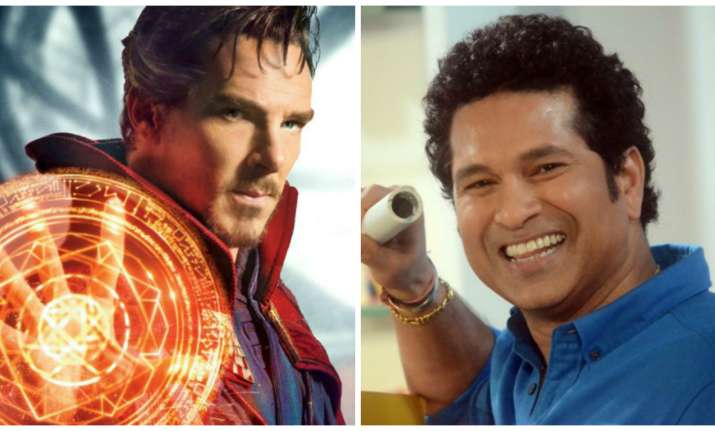 British star Benedict Cumberbatch says Indian cricket icon Sachin Tendulkar will fit into the role of his superhero character Doctor Strange quite well.
The actor spoke about it when he met former Australian cricket sensation Brett Lee during the Avengers: Infinity War press tour in Singapore. It will be aired on the Star Sports Network as part of Kent Cricket Live, read a statement. 
When quizzed on cricket, Cumberbatch said: "Graham Gooch was my hero when growing up. I loved playing cricket and because I was a wicket keeper, I had my eye on Jack Russell." When Lee asked Cumberbatch for his views on who would best fit the role of Doctor Strange, he said: "Sachin Tendulkar would do quite well in fitting the role as Doctor Strange as he is quite extraordinary." The interview will be aired on April 22. 
Cumberbatch is actually one of those few people who was allowed to read the whole script of Infinity War. Meanwhile, Marvel Studios' Avengers: Infinity War is set to release in India on April 27. 
(With IANS inputs)
For all latest news and updates keep checking our Facebook page