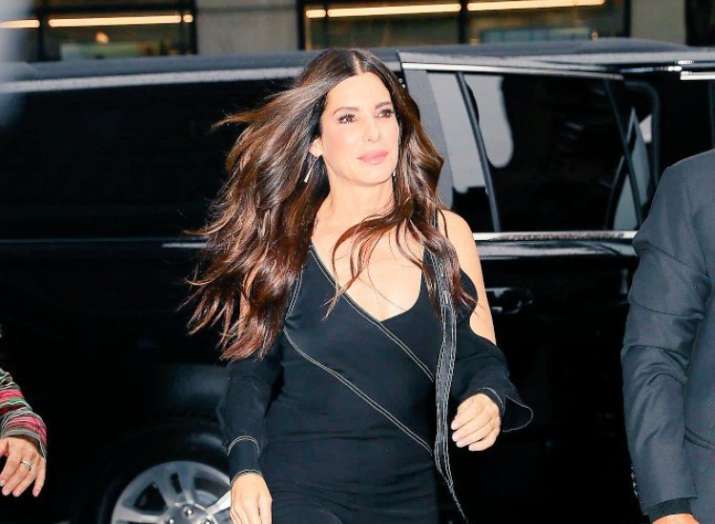 Hollywood actress Sandra Bullock asked to be dismissed from a movie early in her career because of a "situation" she found herself in with a figure of authority.
"Very early on in my career, I had a situation on a film, which was hard. It came from a person of authority. I kept deflecting it with humor and it didn't work. Finally, I said, 'Please, just fire me.' It was a lesson," Bullock told Sunday Times magazine. 
"After that, I tended to remove anything that could be misconstrued as sexual. I locked it down," she added.
The 53-year-old star always tries to navigate tough situations with humor, such as an uncomfortable interview with the "Today" show host Matt Lauer, who spent four minutes of a 2009 interview with her questioning her about a single nude scene, reports femalefirst.co.uk.
[Photos] Yesterday, June 13, Sandra Bullock attended "Ocean's 8" European premiere at the Cineworld Leicester Square in London, UK https://t.co/iRGR4ShZKX pic.twitter.com/mLr8JBnhDU

— Sandra Bullock Web (@sbullockweb) June 14, 2018
Asked if she regrets not seeming more outraged, she said: "That's how I've always navigated tricky situations. That's how I've survived."
The actress also revealed that her awkward encounter was not with the disgraced movie mogul Harvey Weinstein, who has been arraigned on charges that he raped one woman and forced another to perform oral sex on him.
(With IANS inputs)