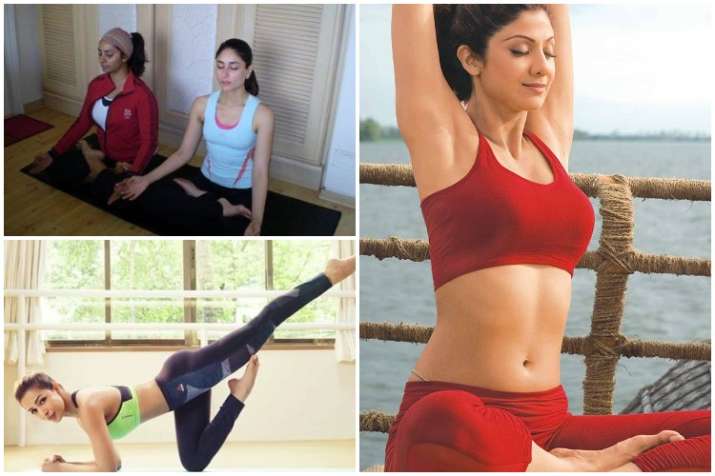 Yoga has become one of the most popular fitness routines that is practiced by many celebrities. From Kareena Kapoor Khan, Malaika Arora to Shilpa Shetty, many actresses have talked about its benefits and even asked people to include it in their fitness regime. Ever year Yoga Day is celebrated on June 21. Here we have compiled pics and video of all the Bollywood stars who perform Yoga to stay fit. Check out:
Shilpa Shetty Kundra
​
This is known to all that Shilpa is one of the fittest actresses of the silver screen. Her love for yoga is not hidden from anyone. In fact, to promote it, she has also launched her own DVDs called 'Shilpa's Yoga'.
Bipasha Basu
The gorgeous lady has earlier shared many pics and videos from her gym sessions with husband Karan Singh Grover. She also practices Yoga daily.
Kareena Kapoor Khan
Remember the time when Kareena attained size-zero figure? It is being said that the lady does 50 surya namaskars every day along with some asanas. Well, if you look at her now, it is hard to believe that she is the mother of a little boy.
Malaika Arora 
The lady has many times stated that she practices yoga every day. In fact, she has shared many of her pics on social media doing various asanas.
Jacqueline Fernandez
She is known for her dancing skills and flexible body. Check out her yoga video.