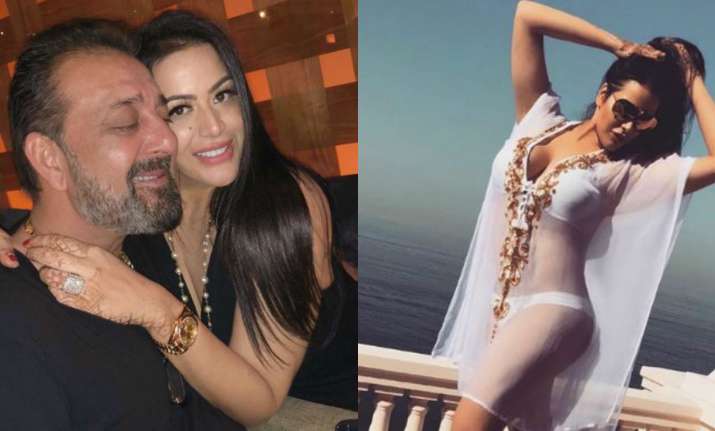 Sanjay Dutt's daughter Trishala is an internet sensation and just like most of the star kids, she too wanted to join the film industry. However, now it seems she has given up on her dreams. Recently, while answering questions by her Instagram followers, Trishala made it clear that acting is not on her mind.
When a follower questioned Trishala whether she is interested in acting, her reply was 'no'. Again when she was asked if Bollywood offers her good movie then what will be her reply, she said, ''Thank you, but no''. She made it clear that Bollywood is not for her. Check out below.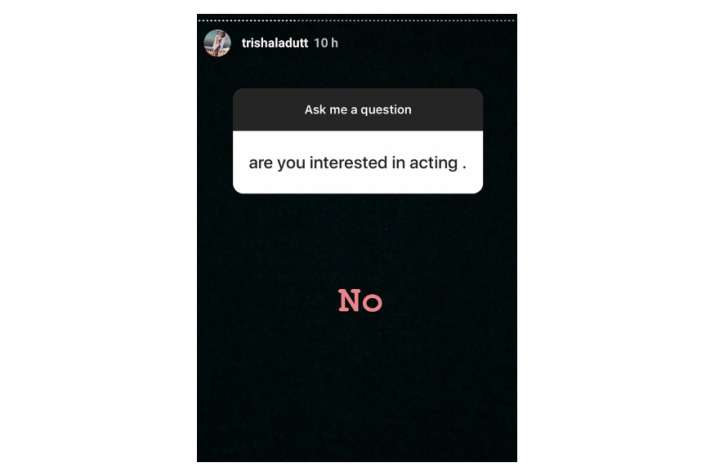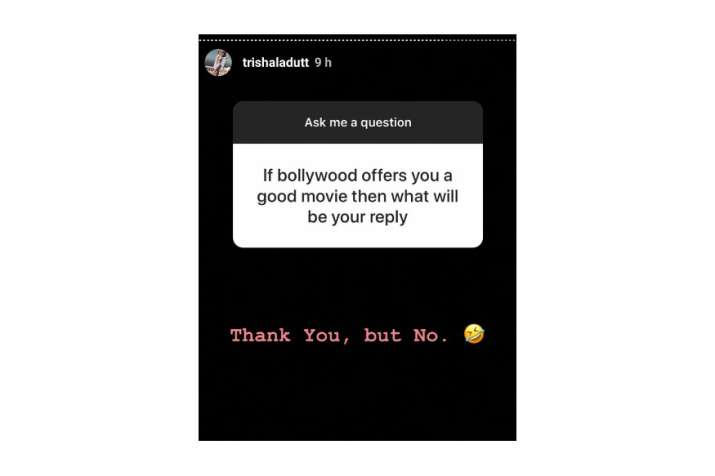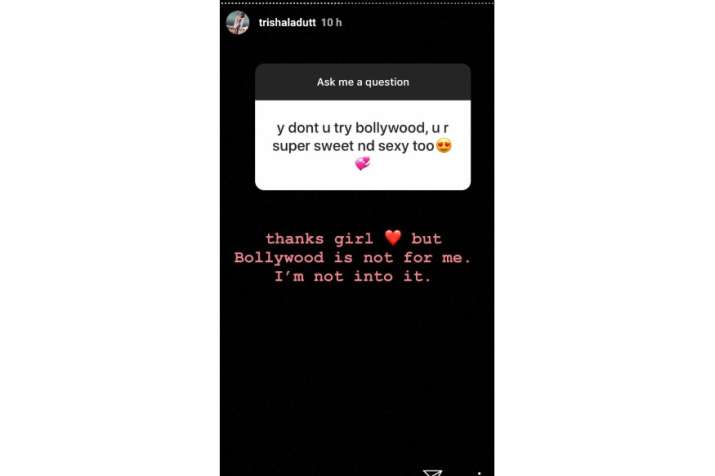 Trishala recently completed her Masters in Psychology from Hofstra University. Her Instagram pictures often set internet on fire.
Earlier, during a promotional interview for Bhoomi, Sanjay said that he would have broken Trishala's leg if she would have gone for acting. ''She has specialised in forensic science... And I think that's the great thing to do. Even if she wants to join the industry, she has to learn Hindi because American (English) will not work here. It is not easy to be an actor. It looks easy but it is quite difficult. I would have broken her (Trishala's) legs if she had chosen acting,'' the actor said.
For all latest news and updates, stay tuned to our Facebook page