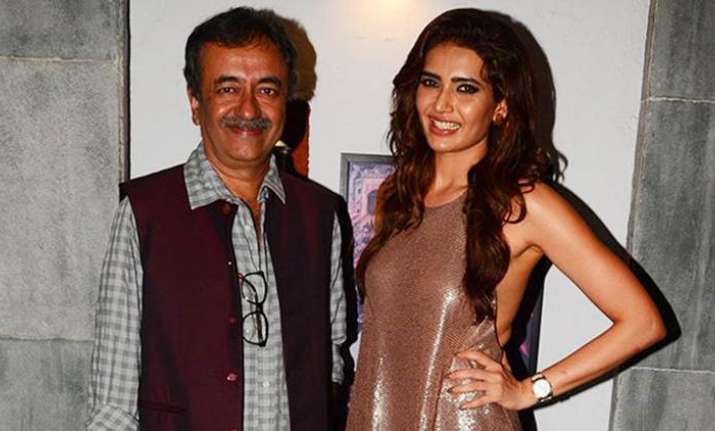 After Arshad Warsi, Javed Akhtar, Boney Kapoor and a host of other celebrities, actress Karishma Tanna has come in full support of Rajkumar Hirani after sexual assault allegations. Karishma Tanna worked with the filmmaker in the Ranbir Kapoor starrer Sanju where she was seen in a cameo as Vicky Kaushal girlfriend.
"God! I'm very upset with the whole controversy and allegations. I would like to say that whoever is trying to do it, is very immature. Someone like him, a veteran and a respectable director and producer like him, I cannot even think of it. I have worked with him and it has been a brilliant pleasure and outstanding experience. When I heard the news, more than being shocked I was very upset", Karishma Tanna was quoted as saying to BollywoodLife,
When asked if she believes the allegations of the anonymous girl, Tanna refused to believe her. "Whoever is trying to put allegations they should not forget that there is an option called NO. You can't just put any false allegations, that is very immature," she concluded.
According to a HuffPost India article on Sunday, the woman claimed that Hirani sexually abused her on more than one occasion over a six-month period between March and September 2018. The 56-year-old filmmaker has denied the allegation.