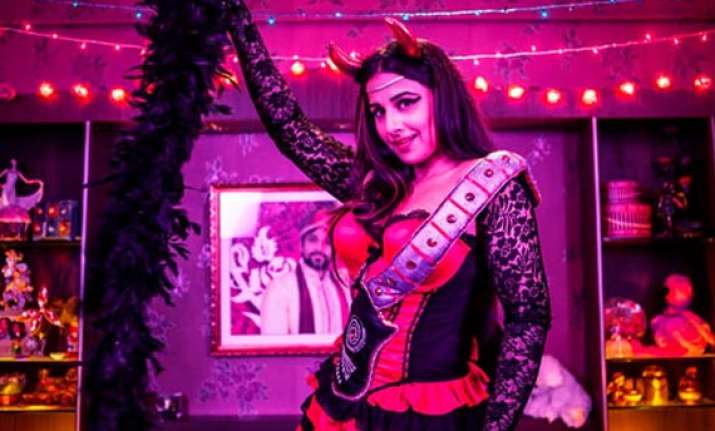 New Delhi, Jun 10: The sweet and bubly Punjabi look of Vidya Balan will be seen in her upcoming flick 'Ghanchakkar' which has been in buzz since her first look went out.
As we were surprised by her weird appearance the actress herself was amazed and was unsure before taking up this role and was cajoled by the Director RajKumar Gupta.
Vidya Balan who was the jury member of Cannes this year said in an interview, "When Raj narrated to me this character Neetu, a loud, vibrant, vivacious Punjabi housewife, I was not sure. I mean I have just come out of the 'Dirty Picture' mode. But when I read the script I could not put it down. There is loudness but of a different sort in the film.
"Raj told me that if I was not doing the film, he would not make this film at all. But in the end I am glad that I took it up. I trust Raj implicitly after working with him in 'No One Killed Jessica'," Vidya said.
Though Ghanchakkar is not a woman-centric flick like Vidya's earlier 'Paa', 'Ishqiya', 'No One Killed Jessica', 'The Dirty Picture' and 'Kahaani' but she feels that it has something to offer to women.
"The only take away for women from this film is that it is about a housewife, who is very happy with herself. She does not care about her weight, her habits, her looks.
According to her she is the best and there is a certain amount of confidence in her," said Vidya.
Directed by Rajkumar Gupta, Ghanchakkar will star Vidya Balan and Emraan Hashmi in the lead roles and will hit the theatres on June 28 this year.