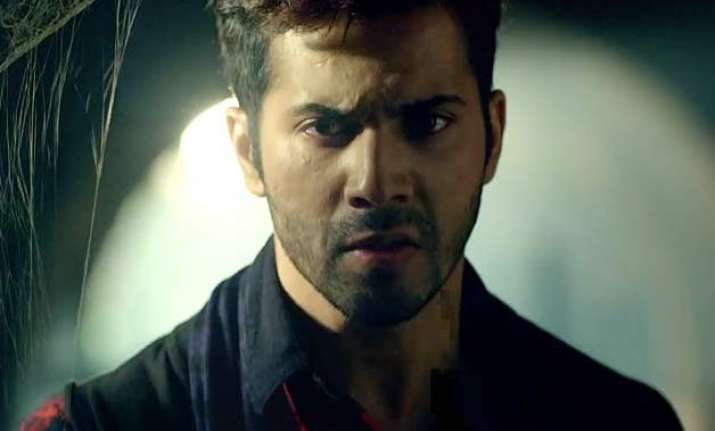 Varun Dhawan, Yami Gautam, Huma Qureshi and Nawazuddin Siddiqui starrer 'Badlapur' recently got out with its new song titled 'Jee Karda.' And if there is one word to describe the song both visually and after listening to it, it's 'powerful.'
Song: Jee Karda, Film: Badlalpur, Songster: Divya Kumar, Music: Sachin-Jigar, Lyrics: Dinesh Vijan & Priya Saraiya
Varun Dhawan's 'Jee Karda' is an evident master stroke by the actor. No other performances of the actor have managed to portray him as powerful as he looks in the song.
The film which is a thriller drama is already getting many rave views due to its terrific trailer. However, 'Jee Karda' is something that would just add to your anticipation of watching the film.
The song shows Varun Dhawan furiously asking the almighty to give him as much pain as He can. Though the lyrics, music and the vocals constitute to give a great music piece, the visualization of 'Jee Karda' coveys both strength and pain together.
Apart from Varun Dhawan's marvelous dancing skills that he has visibly done wonders with, the video also shows him excelling as an actor too.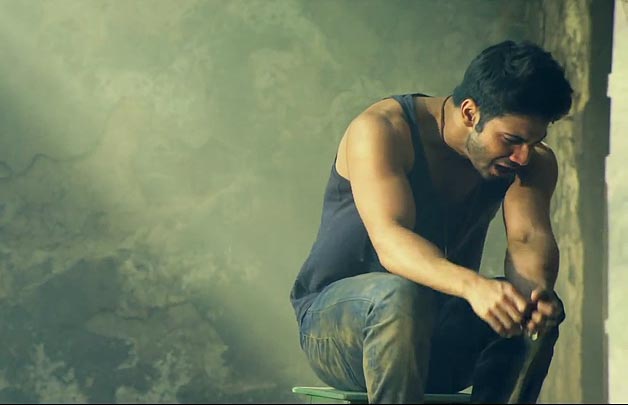 'Jee Karda' starts with Varun Dhawan running briskly flaunting his 'heroism' just to discover that his wife and son are dead through a newspaper report lying haywire on his path. As he picks up the paper, he seems to be throwing his grief towards God asking Him to make him witness as lot of dirth and anguish as He can.
He is emotional, furious, lovable, sensitive, strong and all in his revenge-seeking-attitude; Varun Dhawan has spilled the colours of almost every stance that an actor can portray on screen. And all this in a single song, quite commendable!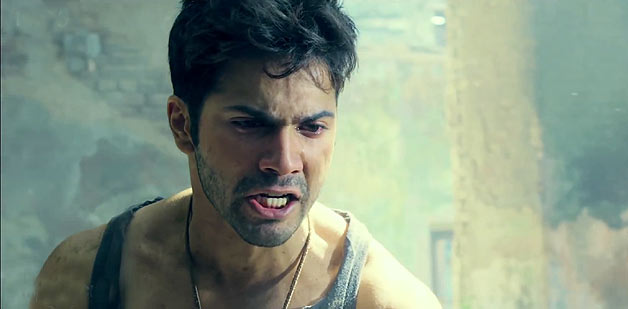 'Jee Karda' is sung by 'Hawan Karege' fame Divya Kumar and crooned by Sachin-Jigar. Once you start listening to it, you are reminded of the songs once glorified by the ever-so-energetic voice of Sukhwinder Singh.
However, comparing the voice with that of Sukhwinder Singh would not be justified; 'Jee Karda' is the one on similar lines and mood.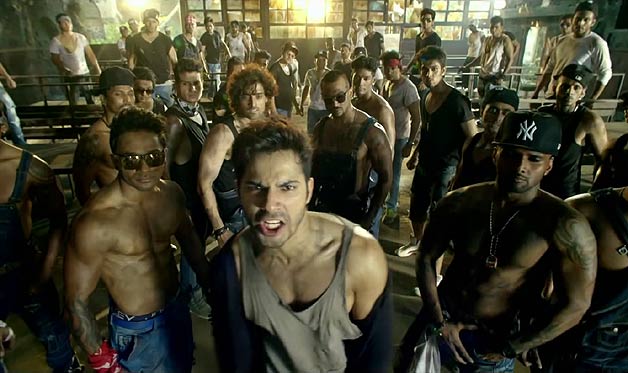 Watch the powerful and magnetic 'Jee karda' starring Varun Dhawan from 'Badlapur' here…
The lyrics of the song, penned down by Dinesh Vijan & Priya Saraiyam, are equally mystical and dominating. Though all you would be able to retain after listening to it once are 'Jee karda, mar janiya ve aaj mera jee karda,' every single line creates its own impact on you.
'De de mujhe jo dard ho baaki, rula mujhe raj raj ke…' the lyrics are so that you are bound to feel the suffering a man would feel when he is all lost, betrayed and hopeless. The feeling of getting defeated by no one but oneself is something that 'Jee Karda' has intended to communicate.
So much is the impact of the song that without even watching the film, we are strictly against wondering who else can play Varun Dhawan in 'Badlapur.' 'Jee Karda' has trespassed our levels of expectations from Varun Dhawan in the film, and all this when we are not ardent Varun Dhawan fans!