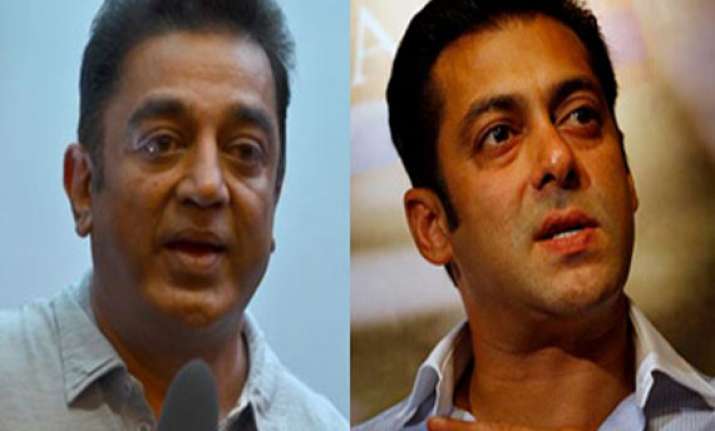 Mumbai:  Bollywood superstar Salman Khan has come out openly in support of Kamal Haasan for his movie Vishwaroopam.
This is what Salman Khan tweeted: 
"Hope each n every fan of his supports him like I am doing n want all my fan to fully support him . Bhool gaye kya ek doojeh ke liyeh  
"Then go stand out side the cinema hall n insist on seing the film, its a movie dude , entertainment, wat law n order problem on a movie?" 
Farhan Akhtar  tweeted:
"Apart from harassing the film maker, isn't the ban of #Vishwaroopam ridiculing the CBFC? Should their authority not be protected?
"And if their decision cannot be upheld, why subject film makers to this review?"
Almost the entire Bollywood fraternity from Mahesh Bhatt to Madhur Bhandarkar have come out in support of freedom of expression for Kamal Haasan and have criticised the ban on his film Vishwaroopam.