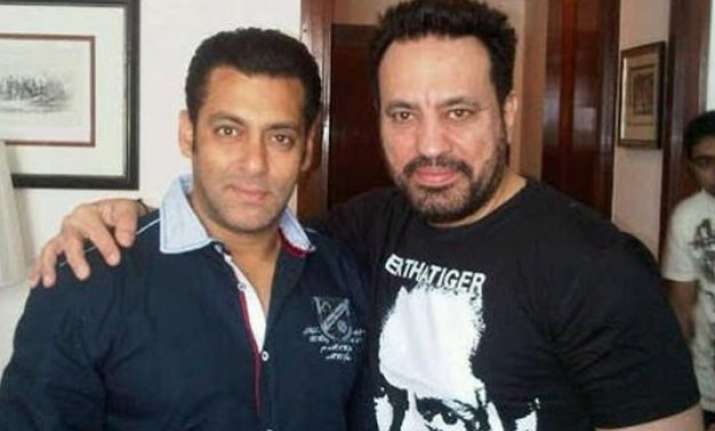 New Delhi: Superstar Salman Khan has played the role of Godfather to many in Bollywood. He has given a career push to many in the industry. As a gentleman who keeps his word, Salman is on the verge of doing another good deed, launching his bodyguard Shera's son Tiger.
During the promotions of his hit movie, 'Bodyguard', Salman Khan had said  that Shera was the one who inspired his character Lucky Singh. It was then that an emotional Shera had revealed that Salman has promised to launch his son Tiger in Bollywood.
Grapevine is rife with news that it is time for Tiger's Bollywood debut.
An insider revealed to a leading daily, "Salman is very fond of Shera who has been his shadow for decades now. And he is equally fond of his son Tiger. He finds him very promising and got him a job in the Sultan crew."
So, will Tiger be acting in the movie? Maybe, no.
"He's joined as an assistant director. It's how most actors also start off. From Hrithik Roshan to Ranbir Kapoor and Varun Dhawan to Sooraj Pancholi. They all started like that. For most newcomers, it's the most ideal approach to building a career in Bollywood. Because one learns a lot on the sets. And who better than Salman to be around? With bhaijaan around, the boy will get groomed properly for whatever he chooses to do in the filmmaking business," added the source.
Well, with Salman Khan himself illuminating the path of Tiger, we are sure Tiger will have a promising career in Bollywood.