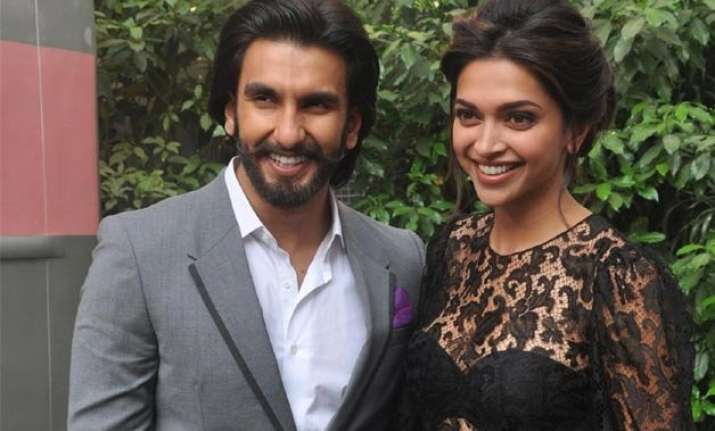 It's Bollywood heartthrob Ranveer Singh's 30th birthday today and the birthday boy has gone to London with his lady love Deepika Padukone to bring in his special day.
Reportedly the couple was spotted at Terminal 5 of Heathrow airport early this morning. It seems to be a complete family affair, as the love birds were accompanied by Ranveer's family.
Earlier there had been speculations that Deepika might not be able to join Ranveer in London as she was on a vacation with her folks in Bangalore. But it seems Ranveer's lady love had a change of heart and she decided to accompany him!
The love filled chemistry of this stunning couple will soon be seen on screen in Sanjay Leela Bhansali's 'Bajirao Mastani'!