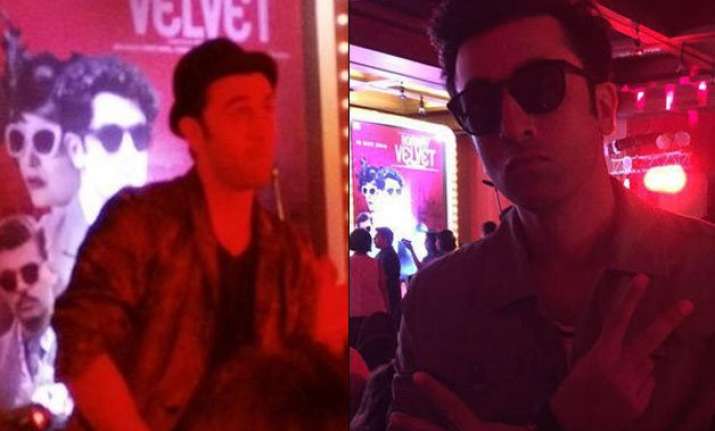 New Delhi: Bollywood heartthrob Ranbir Kapoor seems to be at his naughtiest self these days.
The actor who is gearing up for the release of his latest flick 'Bombay Velvet' revealed his 'wild' side to the media in Goa. The star cast of the film was interacting with the press during the grand concert organised to promote 'Bombay Velvet'.
Breaking away from his superstar image, Ranbir who is among the top-ranked actors in Bollywood at present, looked charming and relaxed as he sat on the floor to chat up with a mixed group of scribes.
According to reports, Ranbir went all 'wild', danced to the tunes of Sunny Leone's hit song 'Baby Doll' and while doing all this he also gave a lap dance to a special someone.
The press junket present at the grand concert of Bombay Velvet was quite shocked to see Ranbir's this side. Check out the video to see who that person is.
Bombay Velvet which also stars Anushka Sharma, Karan Johar along with Ranbir Kapoor will release on May 15.