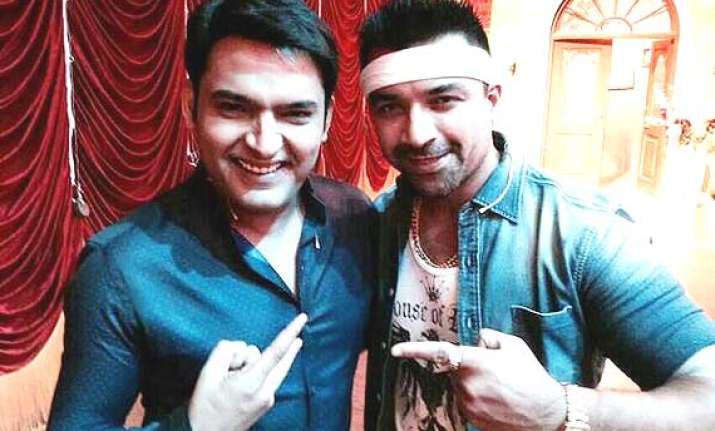 New Delhi: Kapil Sharma seems to have invited himself a new controversy; this time, involving Bigg Boss 7 fame Ajaz Khan. At a recently held music launch in Mumbai, actor Ajaz Khan talked his heart out to Kapil Sharma allegedly accusing him of neither airing his episode of Comedy Nights nor responding to his calls.
The former Bigg Boss contestant accused the popular comedian in front of the entire media of not airing an episode of Comedy Night With Kapil shot with him a couple of months ago.
While the actor made a lot of hue and cry there, Kapil however, tried to sort out the things and even gave him a hug. But seemed like Ajaz was in no mood to light out the issue as he constantly kept on urging Kapil to answer his queries!
In a video shown by India TV, Ajaz can be seen publicly accusing Kapil Sharma. "I thought you were a good man. I messaged you, tweeted you and even called you. But you did not answer anywhere. I was called as a celebrity and I am a celebrity. My script was changed but then I asked you and added my own dialogues. Tell me the truth," said the actor.
Kapil on the other hand reverted by saying that it is the show's limitation to shoot for episodes in bulk and that the show airs these episodes as and when needed. "We will soon show your gag," Kapil told Ajaz.
"As an actor you should have at least replied to me. Everyone knew about it, I tweeted. You replied to Kamaal Khan who abused you but not to me," Ajaz further added.
After this raging argument between the two, Kapil made his way out and left the venue. However, Ajaz kept talking to the media and elaborated around his grief.