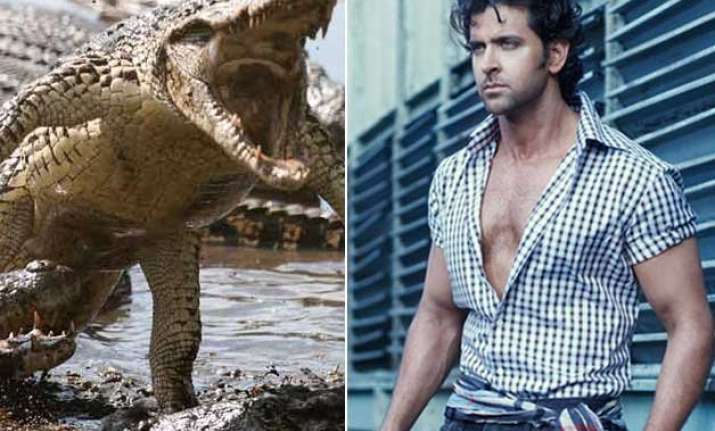 New Delhi: Hrithik Roshan makes our heart skip a beat with his alluring personality and unmatchable dancing skills. And he is going to do the same in his next movie but by fighting a gigantic crocodile.
Yes! You heard it right. Greek God Hrithik will be seen fighting a 20-foot crocodile in his next magnum opus Mohenjo Daro. Obviously with the help of CGI!
It is a period film, which dates back to the time when human civilization was still firming its roots on earth. At the time survival of the fittest was not just a mere concept but a reality.
Last time, we saw him dealing professionally with a rowdy elephant in Jodhaa Akbar and we hope this time too he will make a perfect shot.
Also Read: Revealed: How Hrithik-Sussanne celebrated 'Ganesh Puja' with their sons
With Mohenjo Daro, the B-town hottie will be back on screen after a year. Apart from the crocodile shot, Hrithik's passionate love making scene in a cave is also creating a buzz around the movie.
Now with such interesting details dribbling in, we are sure all his fans will be excited to see him in the movie.