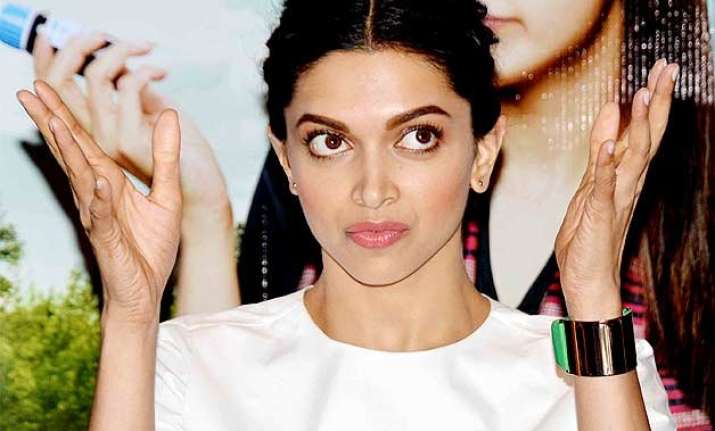 Here's why Deepika Padukone's reaction on #MyChoice seems 'double-faced'
New Delhi
: Deepika Padukone's viewpoint has finally come out in open against the criticism that '
My Choice
' video has garnered. In her latest interview, the lady has stated that the entire controversy deviated the attention from the actual intention.
Deepika Padukone truly spoke her heart out on the issue and also spilled the beans on why she didn't speak earlier.
Among the several things she pointed out at, logically defending her stand on the issue, two things came out as quite abruptly said.
First, her own confession that even she couldn't relate to certain lines in the video.
"When Homi and the writers came up with the script, I read it and said that there were a couple of lines I personally don't identify with. But that's his creative piece, I can't mess with it. But, yes as an individual there is more than one line that I as an individual do not endorse. I do not stand for..." said Deepika.
Well, if even she herself personally does not feel for something, why at first place endorsing it. Isn't it something like endorsing a fairness cream and then saying that I do not believe in the concept of outer beauty or fair vs black debate?
Second, Deepika's answer to why she reacted this late came as quite contradictory too. The actress said "I have never been someone who reacts on the spur of the moment. You have to let these breathe. You have to let people react. I have never been someone to jump in and give my opinion."
This is the same actress who reacted on social media and took an applauding stand for herself a few months back seeding a 'cleavage controversy.'
There, everything happened within a quick few moments. Everybody including the actress herself threw the reactions, followed by an open letter explaining what she actually objected at through her Faceboook account.
Not that we are complaining or objecting to her open perception of things. Of course, she has a right to react on issue the way she likes to. All we are saying is that when a face as influential and inspirational as Deepika Padukone gets associated with something, people do listen to it, watch it and try to understand it.
And if however, they do not feel at par with the notion of the thing 'endorsed' by their favourite celeb, that thing is bound to get criticism or backlash.
Watch the entire interview here...