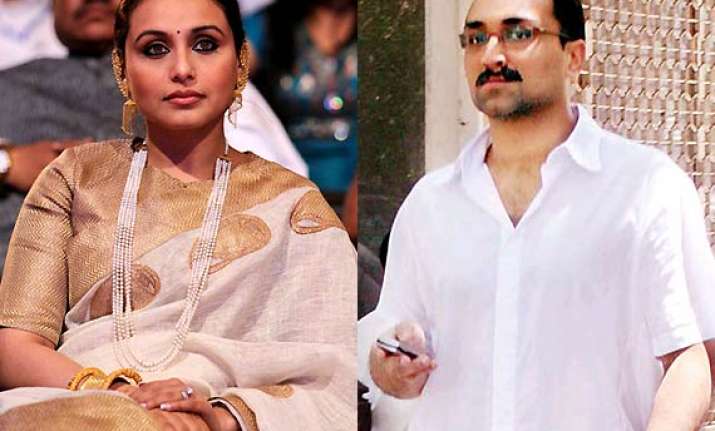 The couple might have celebrated this day together for years but this time it would be special as they would be celebrating it together as a married couple.
Mrs. Chopra alike other newly married is planning something special for the day and we know you would be curious too about how Rani Mukerji is going to surprise her overly shy hubby.
A source confirms us that Rani has taken the task in full swing and is leaving no stone unturned to ensure this day becomes the best memory of hubby Aditya Chopra's life.
Rani had a tough time convincing shy Aditya Chopra to be in game for a private dinner along with close pals from Bollywood on the occasion of Adi's 43rd birthday.
A birdie tells us the inside details behind this surprise arrangement, Rani had her dream wedding in Bengali style all thanks to Aditya Chopra and now she feels it's her turn to make her husband feel special.  
Rani is quite into all the details from decorations, to food, guests list and Adi's comfort ensuring it goes all fine making her hubby happy.
This would be something to celebrate together, but we wonder what Rani would gift her husband this year?