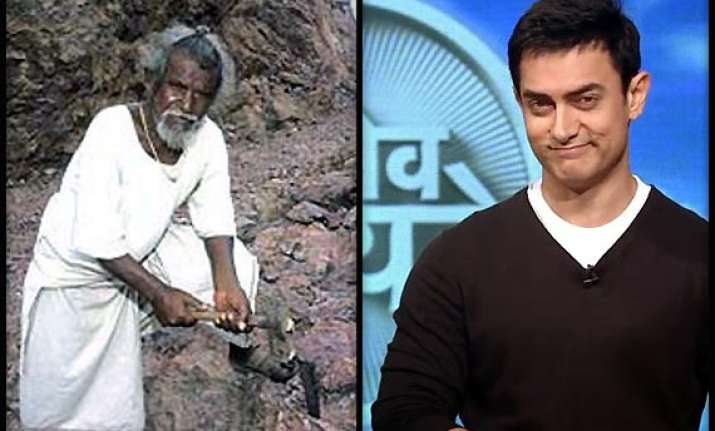 Gahlaur (Bihar): Bhagirath Manjhi and Basanti Devi, son and daughter-in-law of a man who single-handedly carved out a road by cutting through a hill in Bihar, are living in abject poverty.
They now hope actor
Aamir Khan
, who visited their village for his TV show "Satyamev Jayate", will tell the world the real story of their lives.
Both Bhagirath and Basanti are disabled and live in penury at Dasrathnagar Dalit tola near Gahlaur in Gaya district, about 100 km from state capital Patna.
"I heard that a hero is coming to our village soon. We will tell him the real story of our lives full of misery," Bhagirath said in Magahi, a local dialect, in reference to Aamir Khan's proposed visit to see the road and meet the villagers.