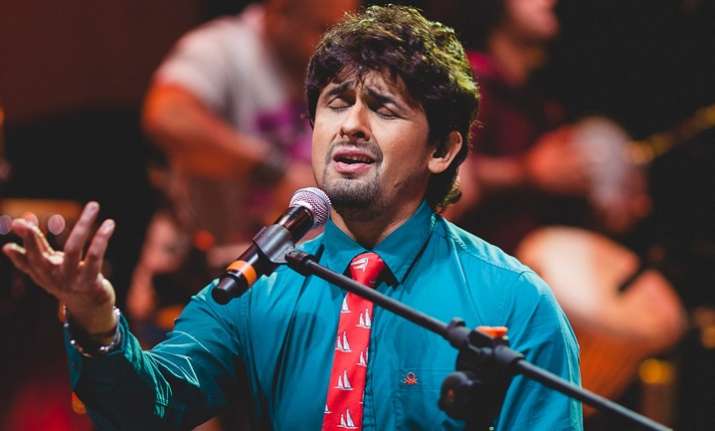 Since last year, Sonu Nigam has been courting controversies, either for breaking into an impromptu performance mid air or for making remarks on Azaan. On his 44th birthday, we're remembering the episode when Sonu Nigam gets candid about his initial struggling days in Bollywood. On the show, the singer talks bluntly about his biggest fears, the time when he didn't work and his memorable moments in the industry. Known for his wit and sense of humour, Sonu Nigam funnily narrates few incidents that took place during his tenure in film industry. 
Aap Ki Adalat host Rajat Sharma questions Sonu Nigam about how he became a singer, to which he replies with a tongue in the cheek, that singers are born and not made. He tells how he failed to continue his studies through correspondence owing to the success of his debut song 'Accha Sila Diya Tune Mere Pyaar Ka'. Having a great sense of humour, Sonu mocks his own song by singing the parody version on the show. 
The ace singer then begins talking about the humiliation he faced during his initial days in Mumbai.  He tells that even though he never struggled for bread, but the struggle took an emotional toll on him. But thankfully he overcame that phase and has emerged as one of the finest singers in the industry. 
Watch the video: Sonu Nigam Birthday Special: Singer gets candid about his struggle in Bollywood
He narrates a humiliating-cum-funny incident that took place between Sonu Nigam and Anu Malik. When he was rehearsing for the song, he went a bit off-track. Anu Malik, being satirical, scolds him saying, "Yahaan Hajam Banne Ke Liye Aaya Hai Ya Singer Banne Ke Liye Aaya Hai". Sonu Nigam says that he remembers this insult even today. 
Also Read: Sonu Nigam Birthday Special: Let's reminisce the day when the ace singer dressed like a beggar and surprised the fans
The singer is celebrating his 44th birthday today. On the work front, Sonu Nigam has lent his voice to popular tracks 'Latth Maar' and 'Hans Mat Pagli' from Akshay Kumar's Toilet: Ek Prem Katha.
For more entertainment updates, follow our Facebook page