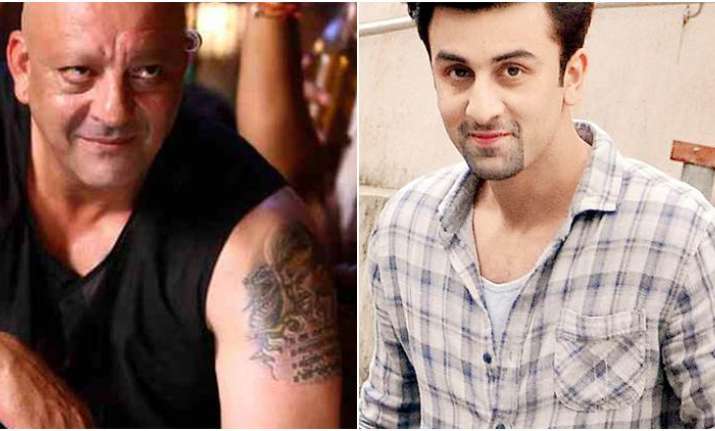 Ranbir Kapoor, who was last seen in Anurag Kashyap's Jagga Jassos oppsite Katrina Kaif, is making huge headlines. The actor is prepping up like never-before for his next film, which is based on veteran actor's Sanjay Dutt's life. While Ranbir recently stormed the internet with his beefed-up look, he recently went candid to talk about the Sanjay Dutt biopic. The Rajkumar Hirani film is not portraying a character like Gandhi in fact, we are showing a "very fraud man", said Ranbir.
The 34-year-old actor spoke To Deccan Chronicle and said, "With the Sanjay Dutt biopic, he has been so honest about his life. We are not portraying a Gandhi like charater. We're portraying a very fraud man. He's someone who is love and disliked. He's the most controversial, and to have the ability to tell about your life so honestly, and to make a movie out of it is very brave".
In an earlier interview, Ranbir Kapoor  said that the Sanjay Dutt biopic will shed light on both highs and lows of the actor's life. He also says that Sanjay Dutt has been very open about providing details about his life in an utter honest way. 
The biopic on Sanjay Dutt is being helmed by Rajkumar Hirani. According to Ranbir Kapoor, Sanjay is not being hypocrite in providing information about his life. So it won't be fair to say that the film is trying to portray him as a hero. 
"We are trying to show a very human side of Sanjay Dutt, his perils, his downfall, his will to fight, his time in jail, terrorism charges, his drug phase, how he handled his mother's death two days before the release of his debut film, his relationship with his father. These were human conflicts in his life," Ranbir Kapoor said.
The film also stars Manisha Koirala as Sanjay Dutt's mother Nargis Dutt, Paresh Rawal as late father Sunil Dutt and Dia Mirza as Manyata Dutt, Sanjay Dutt's present wife. 
For more entertainment updates, follow our Facebook page