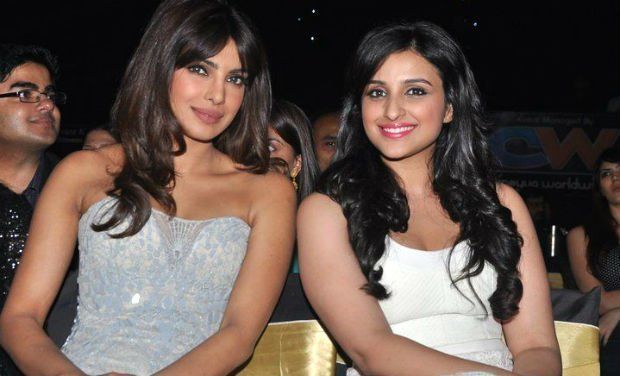 The cinematic adaptation of hit TV show 'Baywatch' has created immense anticipation among Indian audiences due to the presence of Bollywood star Priyanka Chopra.
However, the blink-and-miss appearance of PeeCee in the recently released trailer came as a big disappointment for all movie buffs. Now, actor Parineeti Chopra has voiced her opinion on the trailer saying it was amazing and her sister will be fantastic in the film.
"Of course, I have seen the trailer and it's amazing. I have seen the show. Baywatch is a big brand and she is part of it and it's the proudest thing," Parineeti told reporters here at an event today.
When asked about Priyanka's blink-and-you-miss-it appearance in the trailer, Parineeti said, "I think a trailer is cut according to the story. I dont think we can get involved in it. She is going to be fantastic in the film. I have seen some stills of the film and she is looking amazing. I am sure she will be amazing in the film as well."
Priyanka started her journey in the west with TV show "Quantico".
"Baywatch" is an upcoming American action comedy film directed by Seth Gordon, based on the television series of the same name.
Starring Dwayne Johnson, Zac Efron, Alexandra Daddario, Kelly Rohrbach, Ilfenesh Hadera, Jon Bass and Priyanka, the film is set to release on May 26 next year.
(With PTI Inputs)