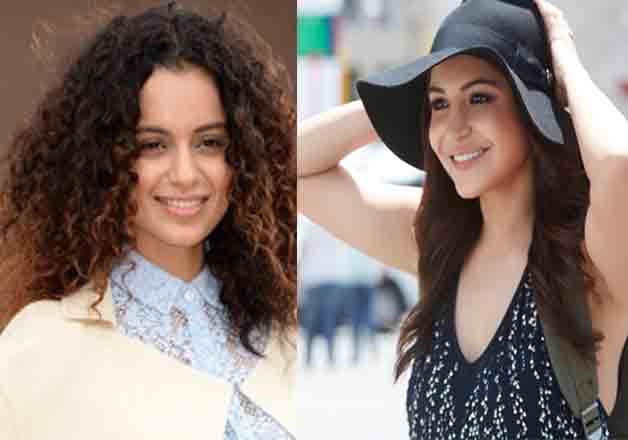 Actress Kangana Ranaut, who once said that she is not keen to work with the Khans as there is no career longevity in it, is proved wrong by actress Anushka Sharma, whose recent film 'Phillauri' has done good business than 'Rangoon'. Anushka has worked with all three Khans and proved Kangana wrong.
Kangana's last film 'Rangoon' doomed at the box-office whereas Anushka's 'Phillauri' has done decent business. The 'Queen' actress who is the powerhouse of talent has earlier said that she would not work with Khans and would do only those films in which she is the hero. In fact, in Vishal Bhardwaj's film also her character was stronger than her co-actors Shahid Kapoor and Saif Ali Khan.
Anushka made her debut with King Khan and then starred in Salman Khan and Aamir Khan films. She was not noticed for her performance in those movies and then did women centric films like 'NH10' and 'Phillauri'. The lady knows how to take her career forward.
Lately, Kangana made many headlines but not because of her films. Her bold statements, spat with filmmaker Karan Johar became the talking topic. Anushka on the other hand stayed away from controversies and worked hard on 'Phillauri'.
'Phillauri' is Anushka's second home production that has collected Rs 22.68 crore till now. The movie introduced a new concept of friendly ghost. Anushka not only acted well but also came up with an innovative concept to promote film. It definitely worked in her favour.