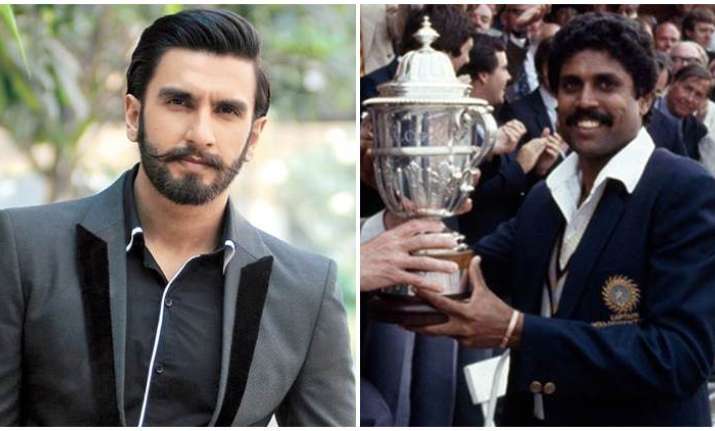 Ranveer Singh is all set to play cricketer Kapil Dev in an upcoming biopic directed by Kabir Khan. The film is based on India's victory at the 1983 cricket world cup and, now the makers of the film have plans to host a grand event. This will be the first event of the film where we will not only get to see Ranveer but also Kapil Dev and his entire 1983 team. While initial reports suggested that Arjun Kapoor would play Kapil Dev in the film, but now it seems that Ranveer has successfully replaced his buddy.
Some pictures from the event have surfaced on the internet and, we must say it looks grand all the way, Check out the pictures right here.
In an interview to PTI, filmmaker Kabir Khan spoke about the Kapil Dev biopic starring Ranveer Singh and said, "It's great to have Ranveer come on board to play Kapil Dev, as honestly I could see no one else for the role, ever since I started finalising the script." 
"As a young schoolboy when I watched India win the 1983 Cricket World Cup. I had no idea that from that day onwards cricket in India will change forever. As a filmmaker, for me, the journey to that win, filled with raw energy and sheer passion of that young Indian team, is probably one of the most exciting stories I have worked on", Kabir Khan added.
On a related note, Ranveer Singh will be seen sharing the screen space with Deepika Padukone and Shahid Kapoor in Padmavati. The Sanjay Leela Bhansali's directorial venture is all set to release on December 1.
For more entertainment news and updates, follow our Facebook page