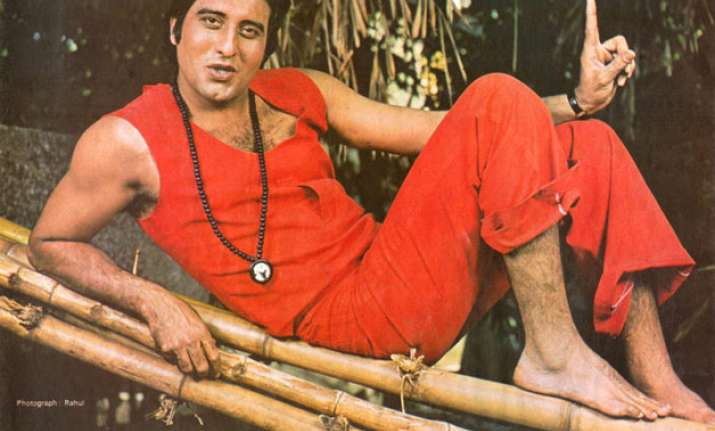 Vinod Khanna was the quintessential tall Punjabi boy having brawny, good looks. Though he began his career with a negative role, his solid screen presence ensured that he was noticed in all his films. Just when he was right at the top, he stunned everyone by announcing that he was quitting the film industry and moving to Osho Rajneesh's ashram as a sanyasi. He lived a simple life, worked as a mali, stayed with his spiritual guru at Rajneeshpuram in America for five years and during this time, he divorced from his wife Gitanjali. He made a comeback in Bollywood with Mukul Anand's Insaaf. Also read: 5 things about Vinod Khanna that will blow your mind
Vinod Khanna was a guest in Rajat Sharma's Aap Ki Adalat and provided answers to some of the questioned everyone was asking about his life. Here are video clips of the show that was shot in 1998.
1. Vinod Khanna talks about his return to film industry from Osho Ashram. Here
2. Not many know that Vinod Khanna was a doting father to all his four children. Here he talks about his role as a father.
3. The veteran actor wanted to experience life as a sanyasi. Watch video to know more
4. When Rajat Sharma asked, "Why didn't you join politics earlier?" This was Vinod Khanna's reply.
5. Free sex in Osho Ashram? Vinod Khanna clarified.
6. Vinod Khanna won Gurdaspur seat on BJP ticket. He won four times and was also the MoS External Affairs in the BJP government led by Atal Bihari Vajpayee. This is what he thinks about BJP.
7. The 'Dayavan' actor reveals what inspired him to join Osho Rajneesh. Here.
Vinod Khanna, also known as 'the monk who sold his Mercedes' and Swami Vinod Bharti, today succumbed to cancer at the age of 70.