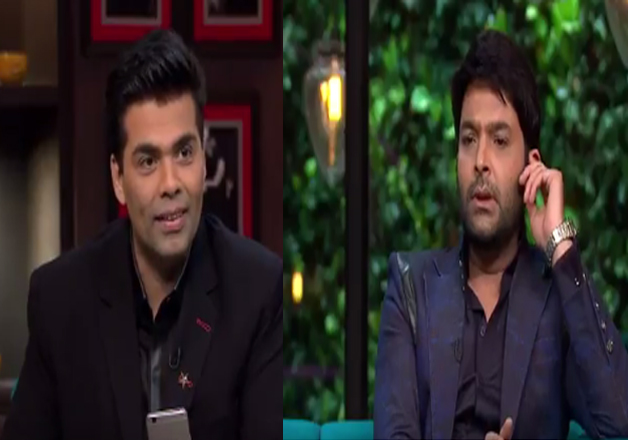 Finally, the wait is over as comedy king Kapil Sharma is all set to make his debut in the next episode of 'Koffee With Karan'. The sneak peek to the episode is a proof that this is going to be one the best episodes of the season.
Kapil shares good bond with the host and director Karan Johar. Well, it was evident from the fact when KJo spoke in Hindi for him. People are aware of Kapil's "fluent English" and he was seen making fun of it in the entire episode. The actor jokingly said that he has 700 English words in his dictionary.
Karan also questioned him on his midnight tweets to which Kapil said, 'Don't drink and tweet'.
The show is famous for its games and rapid fires. When Kapil was asked to give Hindi titles to Hollywood movies, the actor gave rib-tickling answers.
The director had many times appeared on Kapil's show but as the latter is making his entry for the first time, Karan seems in no mood to disappoint his fans.
Previously it was speculated that the ace comedian was offended with Karan's questions. Rumours surrounding sour relations between the two started doing rounds and it was also said that his episode will not be telecasted. But now, as sneak peek videos are out, movie buffs are elated and excited to watch Kapil tasting the 'Koffee' with the director.