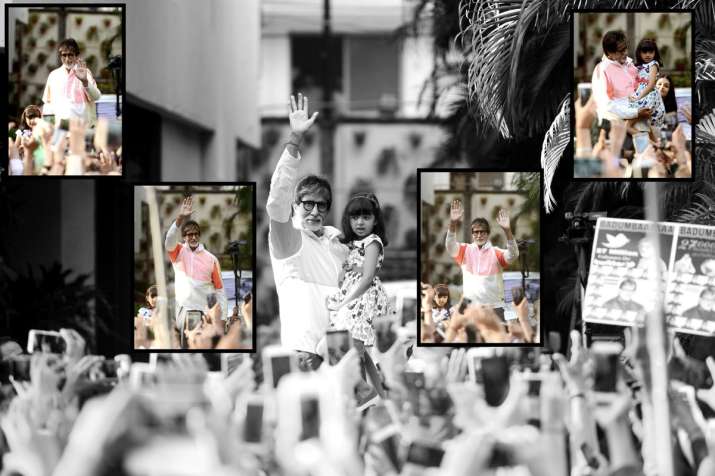 As any other Sunday evening, the Shahenshah of Bollywood Amitabh Bachchan met his fans outside his bungalow in Mumbai yesterday. However, this time wasn't a usual meet. The specialty was the presence of Big B's darling granddaughter Aaradhya Bachchan.
Aishwarya Rai Bachchan and Abhishek Bachchan's cute angel Aaradhya appeared with her superstar granddad Amitabh and, took everyone by sheer delight. The Sarkar 3 star took to his official Twitter handle and shared adorable pictures with the little bundle of joy. "The Sunday well-wishers and an introduction to the little one. She confessed later : 'I was a little afraid'!", wrote Amitabh.
T 2439 - .. the Sunday well wishers .. and an introduction to the little one .. she confessed later : 'I was a little afraid'!! .. pic.twitter.com/85era6zQZL

— Amitabh Bachchan (@SrBachchan) May 29, 2017
Aaradhya stood on a table and greeted Big B's fans with a wave. Standing behind Big B and the little one was mummy Aishwarya. Overjoyed to witness the trio stepping out together, the fans cheers doubled. Aaradhya was also spotted in a playful mood with her new pet- a stray kitty she has named 'Salt Pepper'. The youngest Bachchan was seen following her like a doll.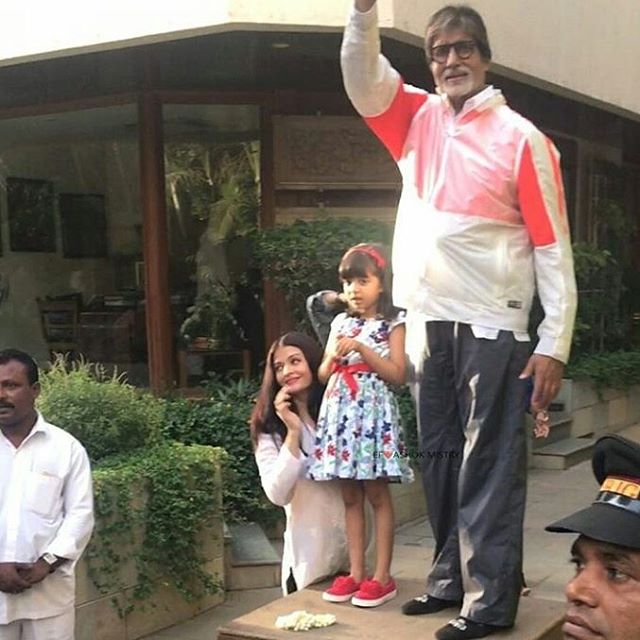 Amitabh Bachchan with Aaradhya and Aishwarya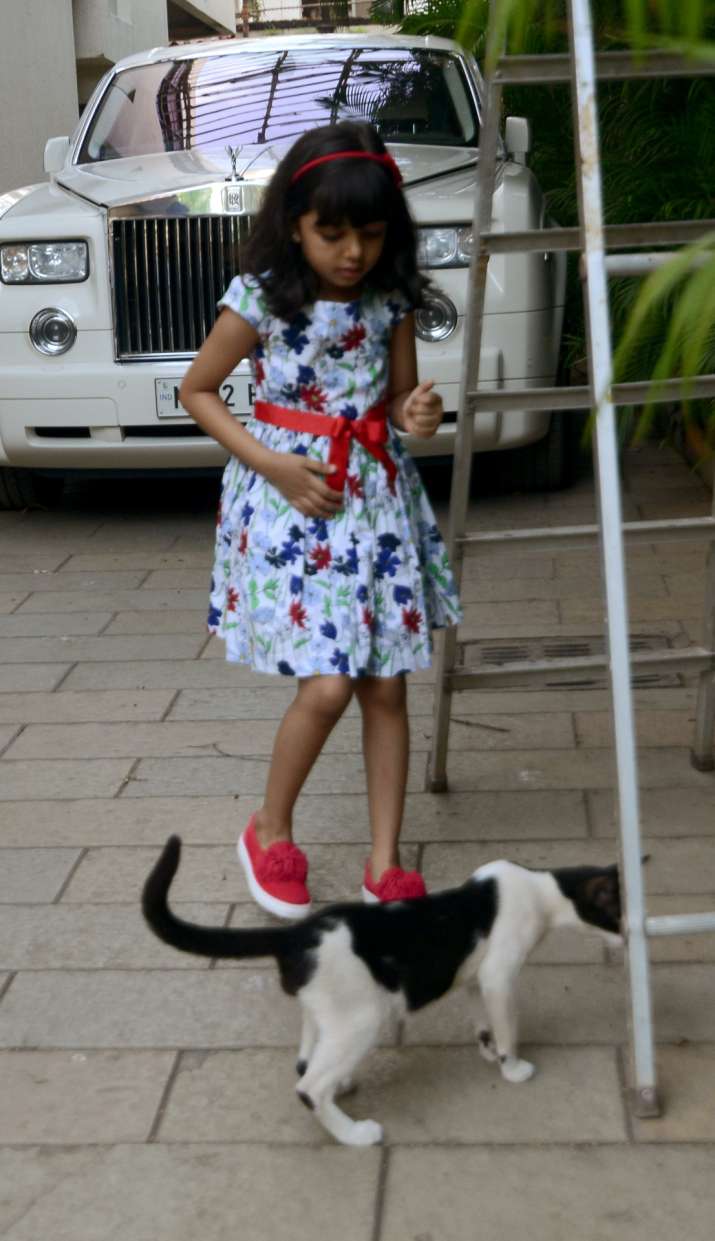 Aaradhya Bachchan playing with cat
Recently, Aaradhya made a stunning appearance at Cannes Film Festival 2017 with mom Aishwarya Rai. And, granddad Amitabh couldn't help but share a gorgeous picture of the mother and the daughter duo. The caption was even adorable which read, "Bahurani aur hamari Rani".
T 2434 - Bahurani aur hamari Rani .. !!! pic.twitter.com/slqauAt9GJ

— Amitabh Bachchan (@SrBachchan) May 24, 2017