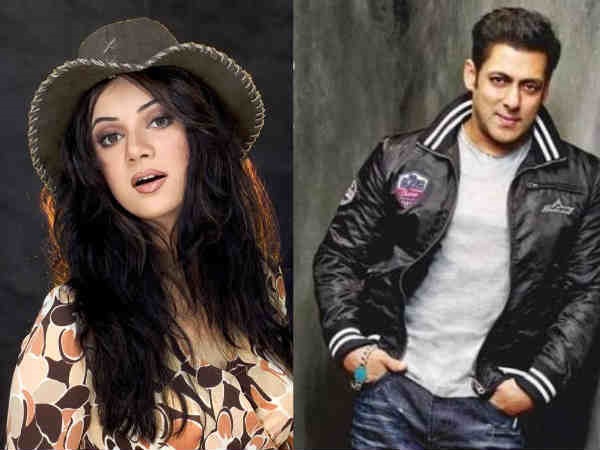 It surely looks like Pakistani actresses have a thing for Salman Khan. After Saba Qamar, another Pakistani actress Rabi Pirzada has taken a dig at Bhai. The actress cum singer made rude comments on Bollywood and especially targeted Salman, saying that all his films promote crime.
Pirzada seemed to have some problem with the local people who prefer watching Bollywood films over Pakistani cinema, according to a Pakistani daily. And this is why she feels that film industry of Lahore has been declining over the years.
Reportedly, Rabi along with Naseem Vicky have endeavoured to revive the dying Pakistani film industry, with a brand new film, which supposedly has Pakistani essential values deep-rooted within.
During the launch of the film, Rabi also bashed superstar Salman and made comments saying that all his films promotes criminal activities.
"Every other film released in Bollywood happens to be about crime or some criminal activities, especially films of Salman Khan. My question is, what are Indian film-makers teaching the youth? It seems like they are just promoting crime," the actress said.
Recently, Saba Qamar, who will be making her Bollywood debut opposite Irrfan Khan in the film "Hindi Medium", made headlines for making rude comments at Salman Khan and called him a "chhichora" during the Pakistani talk show "Good Morning Zindagi".