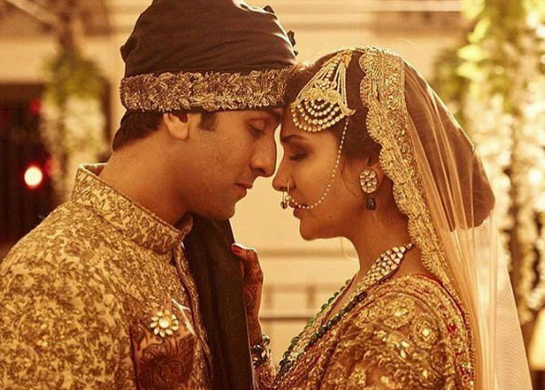 By his own admission, actor Ranbir Kapoor's favourite song from his upcoming movie 'Ae Dil Hai Mushkil' isn't the title track. It is in fact the number 'Channa Mereya' which was released a while ago.
The song celebrates unrequited love, the one about which Ranbir spoke about in the teaser of the movie. For those who have forgotten it, Ranbir had uttered these words, "Ek tarfa pyar ki taqat hi kuch aur hoti hai ... auron ke rishton ki tarah yeh do logon mein nahi bat'ti ... sirf mera haq hai ispe."
And this is exactly what this song shows. In the video, Ranbir is the love struck man who pours his heart out at the wedding of Anushka Sharma. While Anushka thinks that his 'friend' is just celebrating her big day, she later understands from his actions that he is speaking about his heartbreak.
The video of the song furthermore adds to rumours that the Karan Johar directorial 'Ae Dil Hai Mushkil' is about the love story of Ranbir and Anushka. The teaser and the song 'Bulleya' gave an impression that maybe the movie revolves around the love saga of Ranbir and actress Aishwarya Rai Bachchan. However, the trailer pointed otherwise.
Now the heartbreaking song tells more about it. Sung by Arijit Singh with lyrics penned down by Amitabh Bhattacharya, the song will definitely be heard by many on repeat. The visuals of the song speak volumes about the bond RK and Anushka share.
Apart from Ranbir, Anushka and Aishwarya, 'Ae Dil Hai Mushkil' also stars Fawad Khan in an extended cameo. The movie will release on October 28.