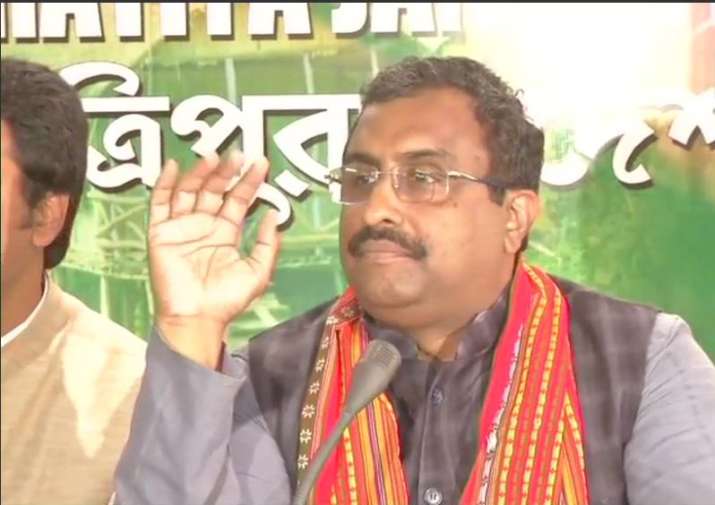 BJP general secretary Ram Madhav on Saturday called Assembly election results 'revolutionary' adding that people in the northeast voted for a change in Tripura and Nagaland.
"We are happy with the trends so far in Tripura where the BJP looks like forming a government with 40 or more seats (in the 60-member assembly). Go for change was our slogan and the people have accepted our campaign," Madhav said.
"We are seeing a revolutionary verdict. It is a historic verdict," the BJP's northeast in-charge added.
Madhav said that behind the verdict there was hard work by PM Narendra Modi and BJP president Amit Shah. He added that the prime minister not only addressed four election meetings but also continuously monitored the BJP strategy in Tripura.
In Nagaland, the pre-poll alliance of the BJP and NDPP will get the numbers to form the government, he added.
In Meghalaya, he said, the results appeared to be producing a divided house. "There is a possibility of a non-Congress government in Meghalaya and our effort would be towards that."
Meanwhile, the BJP parliamentary party is expected to meet in the evening in Delhi to devise its strategy on forming the governments in the three northeast states.