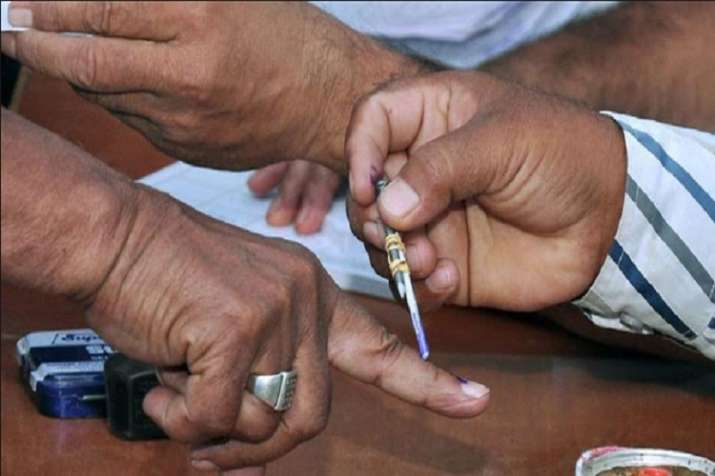 Polling is currently underway in 2,529 wards spread over 29 city municipalities, 53 town municipalities and 23 town panchayats and in 135 wards of the three city corporations in Karnataka. Elections will also be held to three major city corporations, in Mysuru, Tumakuru and Shivamogga as the Karnataka High Court cleared a case regarding reservation of wards in these constituencies. About 40,000 security personnel have been deployed in cities and towns.
Though the civic election was earlier scheduled to be held in 105 ULBs, it has been postponed in three of them — Somwarpet, Virajpet and Kushalnagar — due to heavy rains and flash floods early this month in their Kodagu district, about 270 kilometres from Bengaluru.
The State Election Commission of Karnataka has displayed photos of candidates in EVMs for the first time this polls. For the first time, NOTA (none of the above) option is being introduced in the ULB polls in Karnataka. EVMs will be used for the polling. Arrangements have been made to use 4,640 ballet units and 4,940 control units,
Polling underway for local body elections in Karnataka's Kalaburagi. First phase of elections to Urban Local Bodies is being held today. pic.twitter.com/jHEHawjZdO

— ANI (@ANI) August 31, 2018
Counting of votes will be taken up on September 3 and most of the results are expected by night or early Tuesday.
In all, 8,340 candidates, including 2,306 from the Congress, 2,203 from the Bharatiya Janata Party (BJP) and 1,397 from the Janata Dal-Secular (JD-S) are in the fray for the ULBs, while 814 are contesting in the city corporations, including 135 from Congress, 130 from BJP and 129 from JD-S.
The state government has declared holiday for offices, schools and colleges.
A total of 36-lakh voters are registered for exercising their franchise in the ULB wards and 13.33 lakh in the three towns of Mysuru, Shivamogga and Tumakuru.
Puttur: Union Minister DV Sadananda Gowda stands in queue to cast his vote in local body elections #Karnataka pic.twitter.com/Rf13mDbkBU

— ANI (@ANI) August 31, 2018
Though the JD(S) and the Congress formed a coalition government after the 12 May Assembly election threw up a hung House due to a split verdict, the ruling alliance partners are contesting against each other in the ULBs separately.
The BJP, which won 104 seats in the 224-member Assembly, is contesting against the  Congress- JD(S) alliance. The Congress won 80 seats and JD(S) 36 seats in the Assembly poll.
Elections to about 100 other local bodies, including Bengaluru, will be held after they complete their present term.
The second phase of the elections will be held in November to the remaining 107 urban bodies, including seven city corporations.