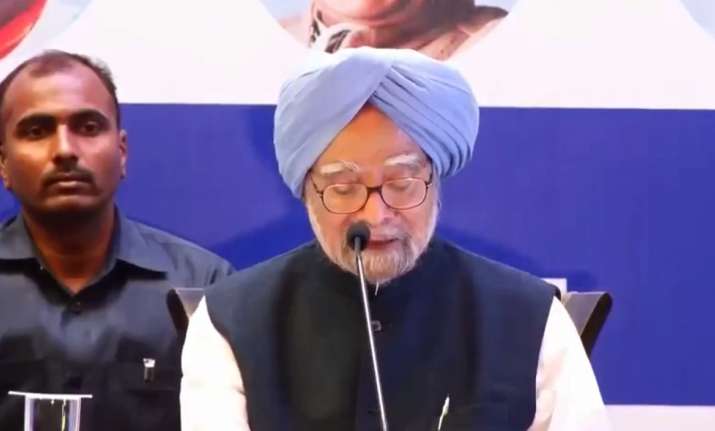 Former Prime Minister Manmohan Singh on Wednesday attacked the Modi government and said "people of the country are suspicious of the Rafale deal.
"The people of the country are suspicious of the Rafale deal, the opposition and various groups are demanding a joint parliamentary committee but Modi government isn't ready for it. This proves that there is something fishy in the deal," he said in Indore.
"Careful, well-thought-out and calibrated efforts to weaken democracy in Modi regime; rule of law under attack, credibility of institutions like Parliament and CBI being systematically degraded," he further said in the poll-bound Madhya Pradesh.
"Demonetisation was a monumental failure. Modi Govt will never accept it. No black money was recovered. Demonetisation didn't achieve any of the objectives that were stated by the government," he stressed.
"In our (Congress-led regime) time, the national saving rate was 35 to 36 per cent. Now it is 28 per cent," he said and added "If the GDP rate needs to grow to 10 per cent, the national savings rate and infrastructure investment needs to grow."
The Congress party is trying to recover the lost ground in the state which has been under the Bharatiya Janata Party (BJP) since last 15 years.
The polling will take place on 28 November and counting of votes will be held on December 11.