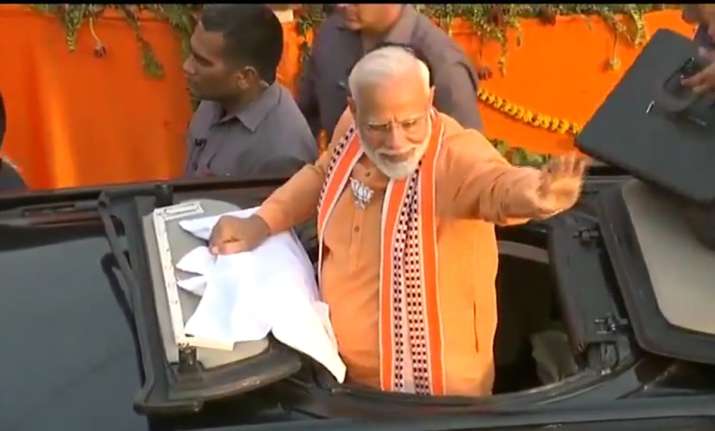 Saffron tide engulfs city as PM's thunderous roadshow continues takes the city by storm
With fanfare befitting a victorious King's return, Prime Minister Narendra Modi's roadshow in Varanasi on Thursday was a mega show of strength ahead of filing his nomination papers on Friday. But this is 2019. The BJP knows that unlike in 2014, the Amit Shah-led team's challenge in Uttar Pradesh has increased manifold.
Preparations for the roadshow, Ganga Aarti and all the fanfare was a spectacle probably never seen before. One thing remained the same from 2014 to 2019 - PM Modi was and is BJP's biggest crowd-puller.
Route of PM Modi's roadshow in Varanasi
Roadshow started from: Lanka
Ended at: Dashashwamedh Ghat, Varanasi
The route passed through Godoliya
When did PM Modi arrive in Varanasi?
Air India One landed at Varanasi's Babatpur airport around 2 pm. PM Modi then headed to Banaras Hindu University in a helicopter. He then took a car to Lanka from where the roadshow began.