Follow us on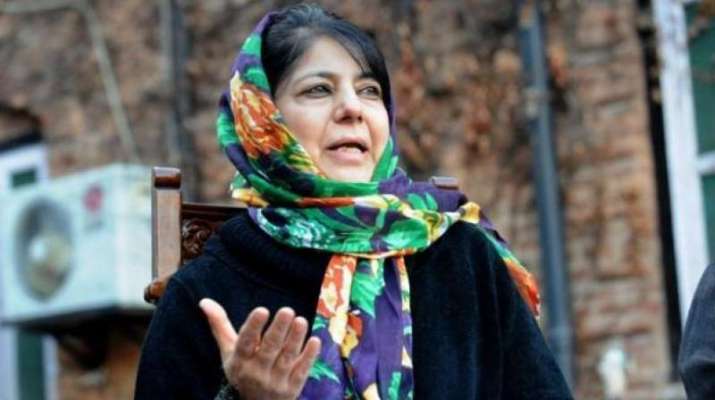 Former Jammu and Kashmir chief minister and PDP chief Mehbooba Mufti on Monday spoke out against Prime Minister Narendra Modi's statement that India was not afraid of Pakistan's nuclear arsenal and had the capacity to strike back. 
Addressing an election rally in Rajasthan on Sunday, the Prime Minister said the strategic experts earlier used to warn that Pakistan had the nuclear button. "What do we have then? Have we kept our nuclear bomb for Diwali," he asked, while affirming that India had the capability to launch nuclear attacks from land, air and sea. The PM said that his government, unlike the Congress, had refused to be intimidated by Pakistan's nuclear threats and given it a "fitting reply" through the Balakot air strike.
Reacting to the prime minister's statement, Mufti said: Jo Pakistan ke pass honge, vo bhi Eid ke liye nahi rakhe honge. Yeh hisaab baraabar hota hai. (The ones - nuclear weapons - Pakistan has are not meant for Eid either. This is an equal equation). 
She later tweeted: If India hasn't kept nuclear bomb for Diwali, it's obvious Pakistan's not kept theirs for Eid either. Don't know why PM Modi must stoop so low & reduce political discourse to this.
Mehbooba Mufti was the leader of the ruling coalition between her party PDP and BJP in Jammu and Kashmir, until BJP pulled out of the alliance. The state is currently under Governor's rule.