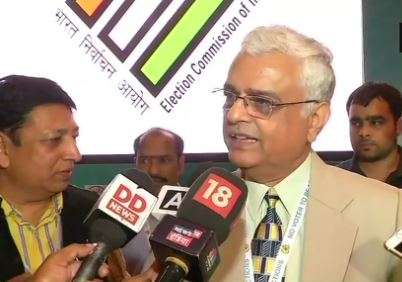 Lok Sabha elections 2019: Commenting on 'one nation-one election' subject, Chief Election Commissioner OP Rawat on Wednesday said Election Commission of India (ECI) is bound to deliver elections under the provisions of Constitution and Representation of People Act.
ECI will continue delivering elections as per the current system, said OP Rawat. 
On Tuesday, the Law Commission invited all the national and recognised state political parties to hold consultations on July 7-8 on the practicality of conducting simultaneous polls to Lok Sabha and state legislatures.
Catch all the latest news about Lok Sabha elections 2019 HERE
The Commission prepared a draft paper on "Simultaneous Elections - Constitutional and Legal Perspectives" and has sought opinions of "all stakeholders" including political parties, constitutional experts, bureaucrats, academia etc on the paper before finalising its report and sending it to the government.
Catch all the latest news about Indian politics HERE
However, it has not elicited a response from any political party, including the national parties - Congress, the Communist Party of India-Marxist, the Trinamool Congress, the Bahujan Samaj Party, the Communist Party of India and the Nationalist Congress Party. All are in the opposition right now. 
These parties have generally dismissed the suggestion mooted by Prime Minister Narendra Modi as an alleged ploy by him to divert attention from other, more important, issues.
(With inputs from agencies)