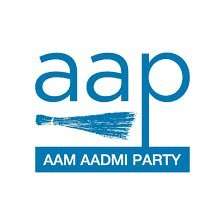 The Aam Aadmi Party announced the formation of frontal organisations - a youth wing and a senior citizens wing - to expand its reach ahead of the Lok Sabha elections 2019.
Ramesh Matiyala will be the president of the Youth Wing, while AAP's Chairperson of Grievance Cell, Suresh Gupta, will head the party's senior citizens wing, AAP's Delhi Convenor Gopal Rai told reporters here.
Describing the structure of the frontal organisations, Rai on Monday said that at the top of these organisations will be a team of the state. "The state team will be followed by a Lok Sabha officer, district officer, Vidhan Sabha officer, ward officer, Mandal officer and a booth officer." 
Catch all the latest news about Lok Sabha elections 2019 HERE
The AAP leader said that his party's youth wing will restore the faith of Delhi's youngsters, who have been "disappointed by the Narendra Modi government". "Our youth wing will revive the hopes of development in the country," he said.