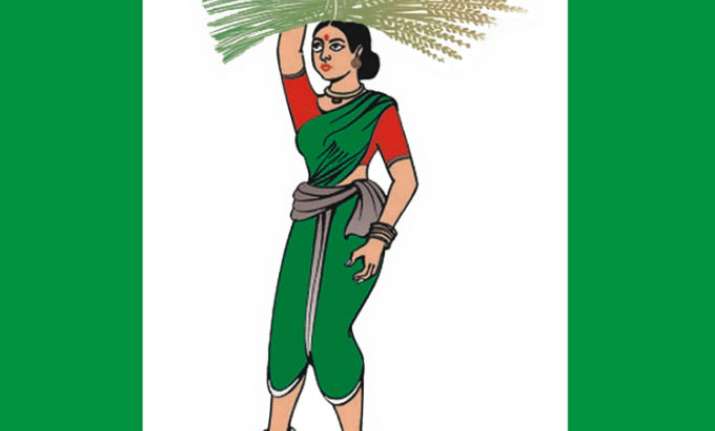 Karnataka Assembly Election Results 2018 has delivered a shocking verdict for Congress, which was confident on return to power with a comfortable majority. Far from a comfortable majority, or even a hung assembly predicted by exit polls, Congress has been reduced to just 25 per cent seats in a 224 seats assembly. 
At 01:25 am, the trends put Bharatiya Janata Part ahead on 108 seats, while Congress was leading on just 72 seats. But the real game changer here might be Janata Dal-Secular, which has managed to stay ahead on 40 seats, far more than predicted by any political pundits. 
Karnataka Election Results 2018 LIVE: BJP likely to emerge as single largest party, Congress suffers setback
A look at the vote share shows that the role of HD Kumaraswamy's JDS might be even more crucial than obvious at first glance. 
At the last update (1:29 am), the Election Commission's website showed that vote share of Congress was actually bigger than BJP, despite the fact that the BJP was ahead on almost double the number of seats than its rival. 
The exit polls predicted that the regional party will play kingmaker as there would be a hung assembly. Instead, the party seems to have done the same job by cutting down the Congress votes, leading BJP to victory. 
According to ECI, the BJP's vote share was 36.5 per cent, while Congress had garnered 37.9 per cent votes. JDS had managed to gain 17.9 per cent votes, a lot of which could be anti-incumbency votes falling in the party's kitty.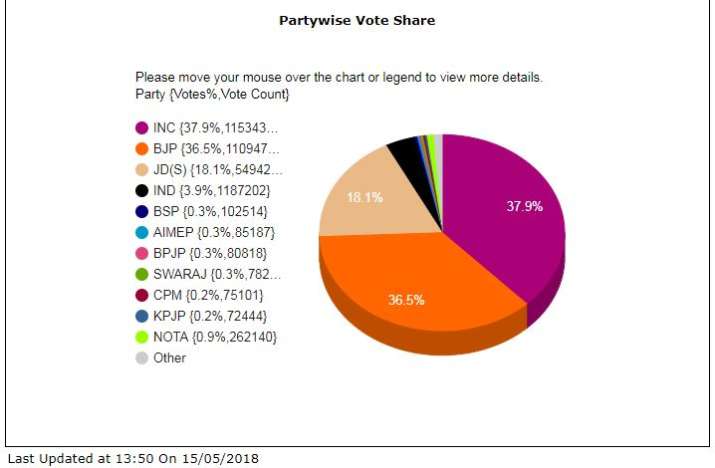 Voting for the 222 seats in a 2224 seat assembly was concluded on May 12. The voting is underway today.
Catch minute-to-minute updates on Karnataka Polls Verdict live on India TV