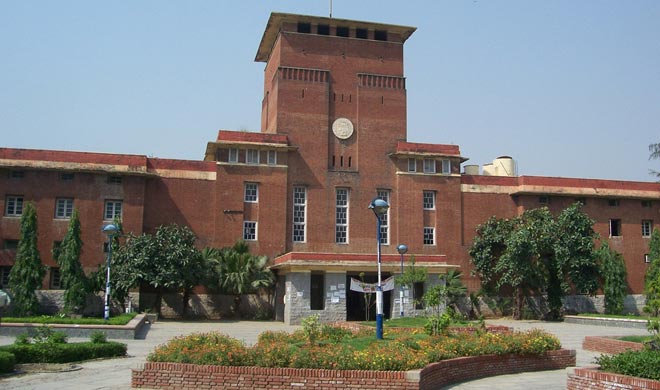 Delhi University will not start the admission process on April 15, 2019 as reported earlier. The dates of admission has earlier declared by the Admission committee. The admission process is likely to postpone, as the panel is still planning to incorporate a few more changes in the admission process this year.
"The admission process for DU will tentatively begin on March 15 and will be close by May 7, 2019", the Dean of Students Welfare, Rajeev Gupta told media. However, he told news sources on Tuesday that the admission dates will be extended as the preparations are still going on.  
"We will have to extend the dates as our preparation is still on. We are working on the admission schedule," he said.
However, the dean refused to comment on the nature of the changes to be incorporated. A meeting of the admission committee is scheduled to be held next week where it will be decided as to how long the registration process will be delayed by.
A few changes to be incorporated this academic year had earlier announced by the admission committee. The changes involve the deduction of marks from five percent to two percent for stream change. Another change announced was delinking of Sports and ECA quota from admission cutoff list.
Talking about the Sports and ECA quota, Gupta said, "These seats are supernumerary in nature. Their admissions have no relation with the cutoff list, so why should we wait unnecessarily for the cut-off lists for these admissions. They are dependent on trials so we will start those trials also early, along with the registration process."
Delhi University will conduct admissions for the undergraduate (UG) and postgraduate (PG) programmes offered at the different colleges affiliated to the university. Except for the autonomous colleges like St Stephen's College, and Jesus and Mary College, all the other colleges have a common admission process. The admission will be completely based on the merit of the best out of four marks calculated as per the subject the candidates want to apply for.