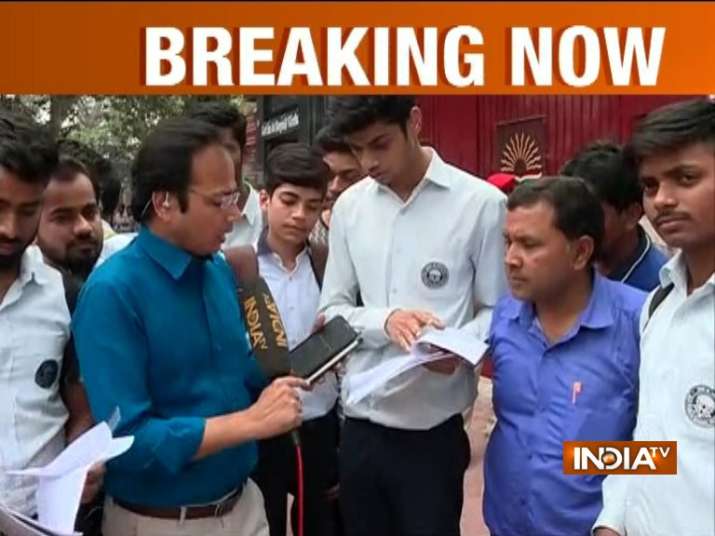 The Central Board of Secondary Education (CBSE) on Thursday denied the reports of Class XII Accountancy paper 'leak' on social media. Acting on the complaints filed by worried parents and Delhi Education minister Manish Sisodia, the board verified the original question papers against the one being circulated on social media and found that the papers were different, officials claimed.
The board also said that it has approached the police in this matter.
"During the process of the exam at the local level, some miscreants tried to play mischief by circulating messages through WhatsApp and social media to disturb the sanctity of examinations. CBSE has decided to take strict action against such activities; FIR is being lodged," the board said in a statement.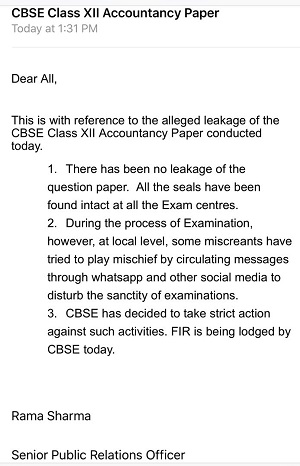 However, the students reportedly claimed that the questions in the leaked paper match the paper they received in exam halls. Terming the incident grossly unfair, the students said that even though it was unfortunate that those who had the paper will get an unfair advantage, they hope that the exam is not cancelled as they will have to go through it again.
Delhi Education Minister Manish Sisodia, who had also received parents' complaints, had asked the officials to conduct an inquiry into the matter. 
"Received complaints of Class 12 CBSE Accountancy paper being leaked. Asked officers of Directorate of Education to investigate and lodge a complaint with CBSE," Sisodia informed on Twitter this morning. Swift action must be taken, so that hard-working students do not suffer due to the negligence of CBSE, he added. 
After receiving the complaints, the CBSE officials had said, "We will come up with a reply shortly, but for now we cannot firm or deny that the paper was leaked."
The news of CBSE paper leak came while the students were giving the exam.
Received complaints about the Class 12 CBSE Accountancy paper being leaked. Have asked officers of Directorate of Education to investigate and lodge a complaint with CBSE.
Swift action must be taken, so that hard-working students don't suffer due to negligence of CBSE.

— Manish Sisodia (@msisodia) March 15, 2018