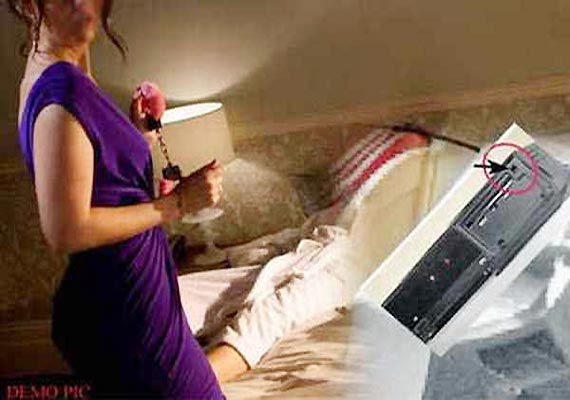 Jaipur, Jun 20:
Jaipur police has arrested Dilip Chaudhary, the manager of a hotel in Jawahar Circle here for making nearly 256 video clips of couples by installing hidden cameras in the TV set-top boxes.




Chaudhary is the manager of  'Royal City Guest House' in Jaipur's Jawahar Circle.

He has been arrested  for making video clips of couples who used to stay in the hotel.Most of the recordings are of  newly-wed young couples who come to Jaipur for honeymoon.

Dilip Chaudhary, police said, had saved the steamy video clips in a 16 GB memory card that he kept with him.