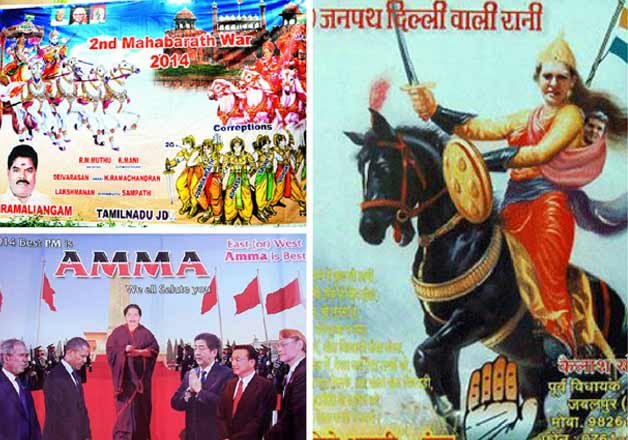 The honourable Supreme Court of India, recently prohibited using of political leaders, including ministers, photographs on ads issued by government and its different agencies.
The apex court, upheld that such posters might lead to individual association with the project as well as create personality cult.
Definitely, it is an interesting development as we all are so habitual of seeing politicians on huge posters and ad campaigns, especially during the election seasons.
This trend though has reduced considerably, yet we have been able to dig out some posters that you should definitely take a look at.
Wish we could see your priceless reactions: