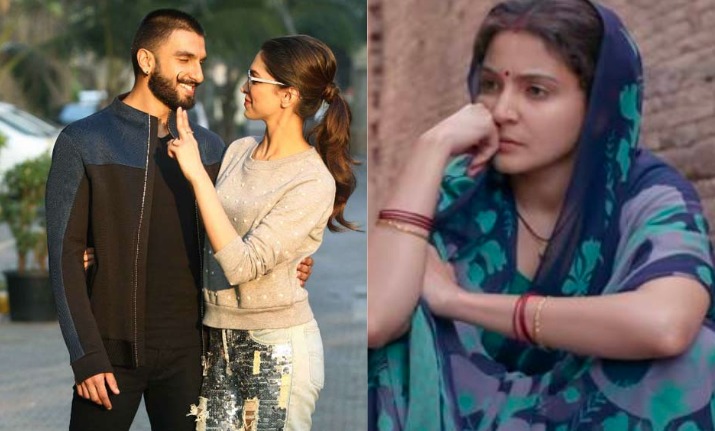 Deepika Padukone and Ranveer Singh have turned the entire Lake Como into a fortress for their wedding. No pictures are allowed to be taken inside the premises, apart from the professional photographer hired by the couple. The paparazzi are stationed at a considerable distance from the resort to get only grainy images of the couple. Some of the hazy pictures of the wedding are doing rounds on the social media, but they are not enough. The ardent DeepVeer fans want to catch one glimpse of the newlywed couple and with such stringent privacy policy, their wait is getting only longer. The netizens have put their waiting time to the best use; they are churning out some funny memes while waiting for the pictures.
Have a look:
me Waiting for #DeepVeer wedding pictures 🙁🙁🙁#DeepveerKiShaadi pic.twitter.com/ZtCcF8U8dk

— Bhumi 💛 (@SidianForLife) November 14, 2018
waiting for the #deepveer pictures like pic.twitter.com/d3g9WiUgru

— malviks✨ (@malviksss) November 13, 2018
The Internet, wating for wedding pics of #DeepVeer pic.twitter.com/AH2EuSSh05

— Bollywood Gandu (@BollywoodGandu) November 14, 2018
The Internet, wating for wedding pics of #DeepVeer #DeepikaRanveerWedding pic.twitter.com/opoAfJ3eL3

— Tweetholic 🐦 (@AptArpit) November 14, 2018
So finally I am at lake Como

here's the first exclusive pic of #Deepveer from Italy for 30 million ranveerians worldwide

Stay tuned for more updates related to #DeepVeerKiShaadi pic.twitter.com/51ci1DpVJJ

— Ranveer's warrior 😎 (@RS_warrior_) November 14, 2018
'Marwaoge Kya': Guest at #DeepVeer Wedding pic.twitter.com/IgfFRpRhYZ

— Shadab Shaikh (@shaikhshadababc) November 14, 2018
Many of us have been INVESTED in deepika and ranveer for years and there are no photos wtf is this foolishness? #DeepVeer #DeepikaRanveer #DeepikaWedsRanveer pic.twitter.com/twWV3FS5Ts

— Mihrimah | Khaleesi Khatun|Save Kashmir!🍁🍂 (@Mihrimah_Irena) November 15, 2018
Unlike Bollywood's two earlier weddings - Sonam Kapoor-Anand Ahuja in Mumbai and Anushka Sharma-Virat Kohli in Italy -- this couple gave the media no space to broadcast their love story 'IRL', 'in real time'.
According to reports, only 40 people, including Shah Rukh Khan, Sanjay Leela Bhansali and Farah Khan, have been invited for the wedding. With no guests allowed to post any photographs without the couple approving it, the media was left grasping at straws to feed a fandom thirsting for fly-on-the-wall accounts -- and, in the absence of that, any titbit of information.
During the engagement ceremony, which also reportedly took place Tuesday, Ranveer went down on his knees asking for Deepika's hand. After they exchanged rings, he gave a speech that made her emotional, according to one website.
There was a small dinner followed by a dance session, which had the father of the groom, Jagjit Singh Bhavnani, shaking a leg. Reports also said the bride was in tears throughout the henna ceremony.
Reports are also saying that Deepika Padukone and Ranveer Singh are going to make their wedding pictures public today after completion of their Anand Karaj ceremony. The pictures are expected to come out around 6 pm today. So, hold your breath!