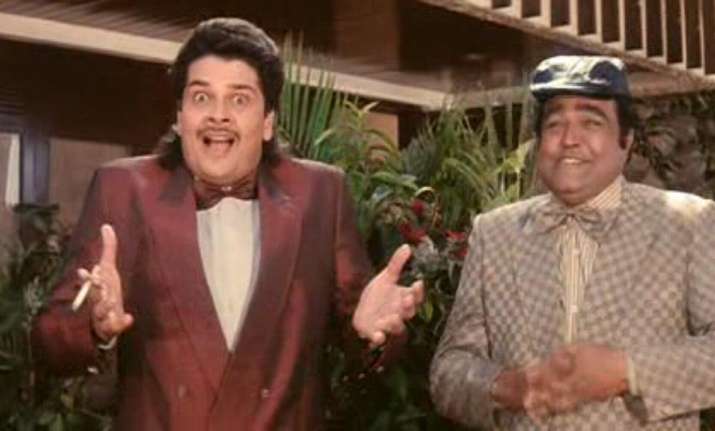 The tech giant Apple yesterday night unveiled iPhone 7 and iPhone 7 plus. The annual event of Apple Inc. had all eyes on itself. Brand loyalists and general public wished to know all about the new gadgets. But the big launch also gave Twitter users something to joke about.
The newest iPhones sans the 3.5mm earphone jack and will have wireless headphones.
The iPhone has Water and dust resistance, dual-lens camera (in iPhone 7 Plus), 4.6-inch retina HD display, a new home button, 7 MP HD front camera and 12 MP rear main camera, no traditional 3.5 mm headphone jack, iOS 10, A10 fusion chip and and longest battery life to date.
The two variants will hit Indian stores in October 7, in silver, gold, rose gold and the new black finish in 32GB, 128GB and 256GB models starting at Rs 60,000.  
Also Read: Apple AirPods: The revolutionary wireless earphones
Twitteratti were quick to respond to each statement made by Apple CEO Tim Cook, sometimes making fun of their bank balance and during other times signing off goodbye notes for the 3.5 mm earphone jack.
Being bang on point, these jokes have no dearth of sarcasm.
We have complied 10 best jokes for you that will crack you up. This may also make you say, 'Me Too'!
When they announce new features of the latest iPhone vs when they announce the price of d latest iPhone #AppleEvent pic.twitter.com/ZMEzxWtZTu

— Ojas. (@Ojasism) September 7, 2016
#NeverForget pic.twitter.com/AE4NnElFxp

— Shivam (@GhantaGuy) September 7, 2016
Pokemon Go on iWatch is like Amitabh Bacchan and Bobby Deol in Jhoom Barabar Jhoom. One past its prime and no idea who cares about the other

— PGK (@peegeekay) September 7, 2016
atleast you're tough.

— Nikhil (@niquotein) September 7, 2016
Pic 1: Audience watching iPhone 7 features
Pic 2: Audience after price is announced #AppleEvent pic.twitter.com/akaYsqCIYd

— Ra_Bies (@Ra_Bies) September 7, 2016
#AppleEvent pic.twitter.com/OXLBod7D2h

— SAGAR (@sagarcasm) September 7, 2016
As someone flying from the US to India in a month, let me just answer you right now...NO. #AppleEvent

— Sanjay Manaktala (@smanak) September 7, 2016
Really excited about the Apple event tonight. Writing some fresh and original jokes for the same. pic.twitter.com/0An2PUHT8f

— Akshar (@AksharPathak) September 7, 2016
When heard #iPhone7 has '2 cameras'. pic.twitter.com/jicokF9h7H

— Smoking Skills (@SmokingSkills_) September 7, 2016