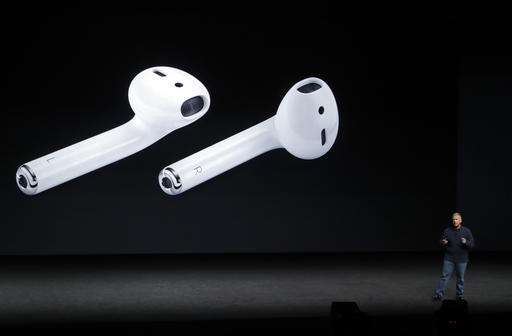 Along with the launch of next-generation iPhone 7 and iPhone 7 Plus on Wednesday, Apple also introduced AirPods, the wireless headphones with advanced technology to reinvent the audio experience. 
AiPods reinvent how we listen to music, make phone calls, enjoy TV shows and movies, play games and interact with Sir, providing a wireless audio experience not possible before. 
AirPods, which will cost $159 (Rs 10,600) when they're released in late October, eliminate the hassles of wireless headphones, by just flipping open the lid of its innovative charging case and with one tap, they are instantly set up and ready to work with your iPhone and Apple Watch. 
Advanced sensors know when you are listening and automatically play and pause your music. Using Siri, AirPods allow you to access your favorite personal assistant with just a double tap.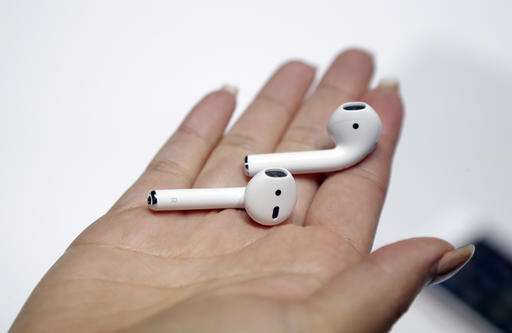 The AirPods require Apple devices to be running iOS 10, watchOS 3, or macOS Sierra to work. The pair will reportedly last for five hours without needing to be put back in their charging case. That charging case can last for 25 hours.
This revolutionary experience is enabled by the new ultra-low power Apple W1 chip, which enables AirPods to deliver high-quality audio and industry-leading battery life in a completely wireless design. AirPods will be available starting in late October.
With AirPods, setting up and using wireless headphones has never been easier. Just open the charging case near your iPhone and with a simple tap, AirPods are immediately set up with all the devices signed into your iCloud account, including your iPad® and Mac. 
AirPods are connected and ready to go when you are, just put them in your ears when you want to listen. AirPods can intelligently and seamlessly switch from a call on your iPhone to listening to music on your Apple Watch.

The all new Apple W1 chip enables the groundbreaking innovations in AirPods, with dual optical sensors and accelerometers in each AirPod that work with the W1 chip to detect when AirPods are in your ear, so they only play when you are ready to listen. 
Simply remove them to automatically pause the music, or just remove one to have a conversation and automatically resume when you put it back. Access Siri with a double tap to your AirPods to select and control your music, change the volume, check your battery life or perform any other Siri task.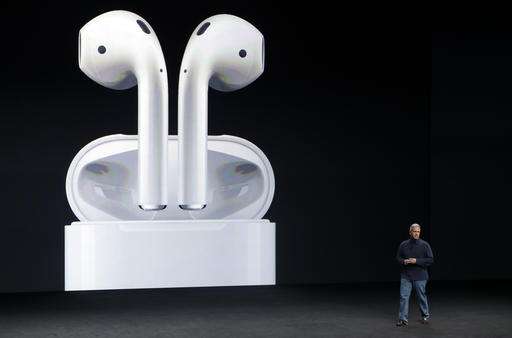 An additional accelerometer in each AirPod detects when you're speaking, enabling a pair of beam-forming microphones to focus on the sound of your voice, filtering out external noise to make your voice sound clearer than ever before.
The ultra-low power Apple W1 chip operates at one-third of the power of traditional wireless chips, enabling AirPods to deliver up to 5 hours of listening time on one charge. The custom-designed charging case holds additional charges, for an industry-leading more than 24 hours of total listening time, ensuring AirPods are charged and ready to go whenever you are.  
(With AP inputs)