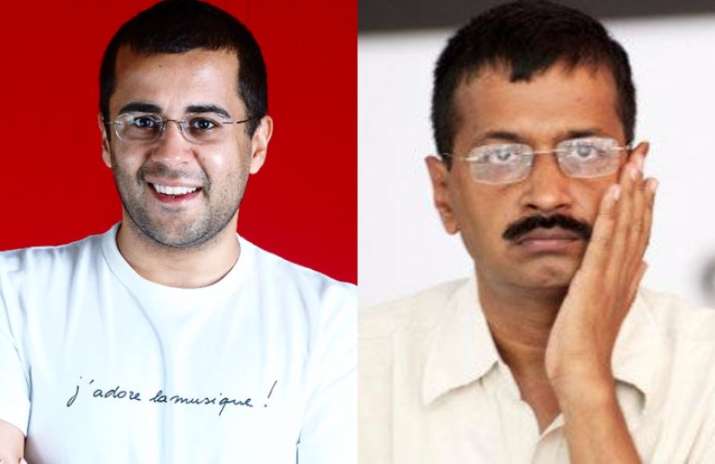 Twitter can be a dangerous place sometimes. You never know when a single tweet by you can land you up in a Twitter trolls. Chances of this happening are high, when you're people's favourite 'troll' subject. A similar case happened with the Half Girlfriend writer Chetan Bhagat when he tries to be goofy over MCD election results. 
After the MCD election results went out, Chetan couldn't contain his hysteria and decided to tweet a joke on Arvind Kejriwal over his loss. With an intended pun, he wrote: 
AAP and Delhi: 
2015: Honeymoon 
2016: Yeh kya ho raha hai?
2017: Talaq Talaq Talaq
He tweeted a series of two jokes on AAP over the MCD poll results. In his first tweet, he wrote: 
Looks like Delhi went straight from honeymoon to divorce. #AAP #MCDpolls
Hell broke loose with the Twitterati and they decided to troll Chetan Bhagat in return. Within few minutes, his tweets were showered with trolls and remarks for his 'triple talaq' joke. Here's what few Twitter users wrote: 
still better story than half girlfriend
2016 : DU cutoff reaches 100%
2017: DU introduced C Bhagat books in syllabus 
2018: DU cutoff drops to 50%
Chetan and Jokes:
2009: 2 States
2011: Revolution 2020
2014: Half Girlfriend
2015: NACH BALIYE JUDGE
A few days ago, Chetan Bhagat tweeted that his novels are going to be a part of Delhi University's English Literature syllabus. People went berserk over it. 
Twitter can be a dangerous place if you don't mince words before blabbering them in a Tweet.