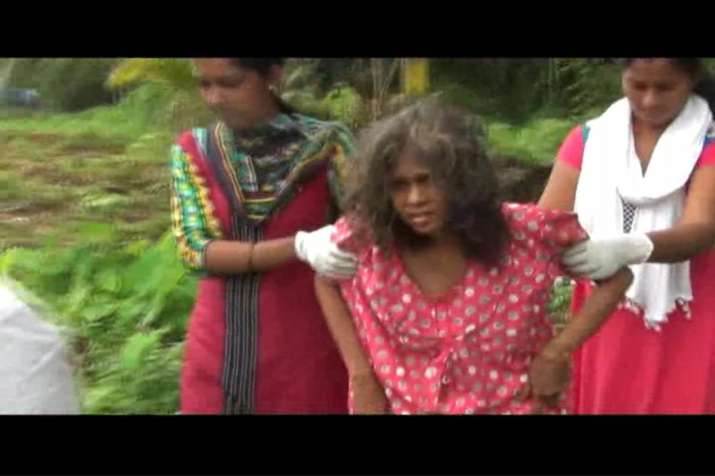 A woman in Goa was locked away in a dark room for 20 years after she returned on discovering that the man she married already had a wife. She paid a heavy price for trusting her parents. She returned home hope-bereft and heartbroken which led her to behaving abnormally. Losing your mental balance at such situation is nothing new, but what her parents did is unimaginable. They locked her in a dark room, owing to her mental illness, for 20 years! 
She was recovered only when a team of police officers raided the house in Cadolim village of Goa after receiving a tipoff from the 'Bailancho Saad', the civil society group which functions for women's rights. A person has seen the woman held captive by her own parents. He complained about the same to the social service group. 
The woman was in her 50-s when police officers rescued her. She was naked and reluctant to leave the room, as she hasn't stepped out of the room for two decades. She was kept hostage in the back of the house and her only point of contact with the outside world was a window through which her family served her food and water. 
"Her family members locked her in the room after she started behaving abnormally after her return from Mumbai," a senior officer said.
The woman has been sent for medical treatment and investigation is going on. 
"We are yet to arrest anyone in this case. The investigation is still at primary stage. The statement of family members of the woman is being recorded," the officer said. 
Also Read: Viral Story: Michigan woman asks her boss a medical leave for mental health, his reply will blow your mind!
While news about a Michigan-based CEO offering sick leave for mental health is getting viral, India is tackling mental issues in a whole new approach. Mental health has always been a taboo in our country, where a depressed person is labelled 'Insane' in just a matter of seconds. In this case, people are surprised how the blood relatives turned their back towards their own blood just to save their false reputation in society. 
For more related stories, visit the Buzz section