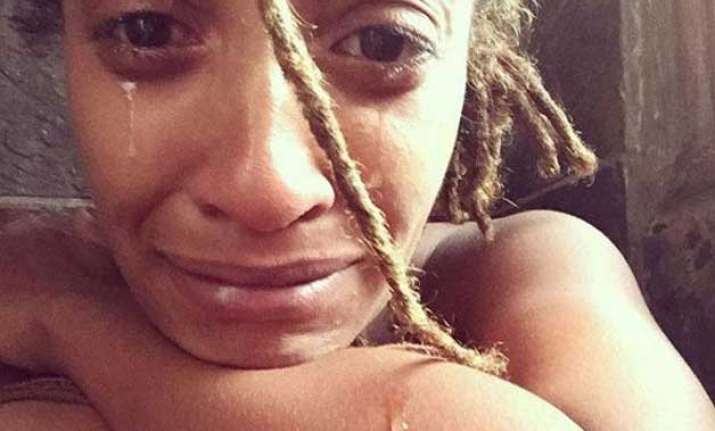 New Delhi: A feminist campaigner did something which was unheard of even when their is hardly anything left to be revealed on internet,  She live blogged her rape in an attempt to encourage other rape victims to speak out about their trauma.
Amber Amour, 27, in a series of harrowing posts on Instagram claimed she was raped by a man in the bathroom of a youth hostel.
Amour, a New Yorker, was in South Africa to promote her "Stop Rape. Educate" campaign.
Describing her feeling of "shame, disgust, suffering, she said the feelings of helplessness that can be experienced by rape victims .
Narrating her harraowing experience she wrote --
After agreeing to take a shower with a man, she says, because she'd spent two days being sick and "just really wanted a hot shower", he "forced me to my knees".
"I said "stop!" but he just got more violent"," she wrote. "I asked him to stop, again, as I began to cry."
 She claims he raped her and she "passed out" - only to come round several minutes later, at which point he noticed she was awake and "came back to finish me off in the shower".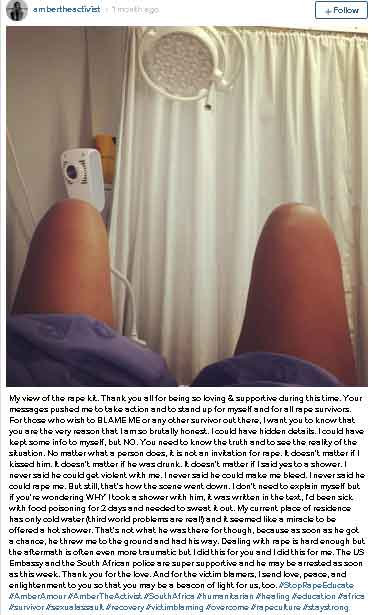 I'm here, alone, and any DNA has been wiped away in the shower. The South African police will just roll their eyes when I walk in. Feel sicker than ever now."
She posted two further pictures - including one of her at hospital with a "rape kit" in front of her knees.
Dealing with cops is tough and the rape kit is the last thing I want - tools and metal instruments and combs all up in my private parts...But this is what I stand for.
"I tell you guys to speak up every single day and I know that I need to practice what I preach."