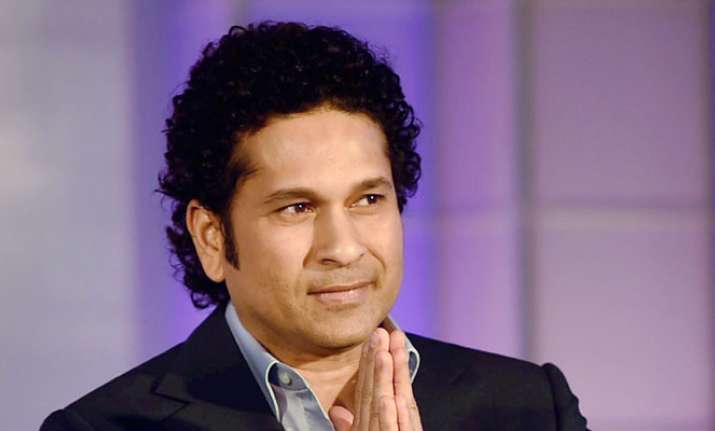 Sachin Tendulkar is one legendary cricketer who enjoys immense fan following across the globe. As soon as the cricket God enters the stadium,   the famous 'Sachin Sachin' chant can be heard loud and clear.
However, it is not Sachin fans who started the iconic chant. 
"My mother started it actually. I used to go play downstairs and to call me back home, mother would call 'Sachin Sachin'," Tendulkar said when asked when he had first heard the chant.
The 44-year old legend said, "I never thought 'Sachin Sachin' (chant) would continue beyond my playing days. It has now gone to the theatres. So I feel happy".
Sachin Tendulkar said this after a song from a movie "Sachin: A Billion Dreams", based on his life, was launched in presence of music composer A.R. Rahman.
A trip down memory lane. Nostalgia hits! #SachinSachin
Thank you all for such love & support! #SachinABillionDreams https://t.co/eUgTektiDH

— Sachin Tendulkar (@sachin_rt) May 9, 2017
There is an iconic picture of a young Tendulkar holding a bat.
Asked about it, Tendulkar said, "This was actually taken at home when I was playing with my brother. This was in the balcony. I was only four or five then. My positions weren't perfect. What I enjoyed was, hitting the ball. Be it a cricket bat or a tennis racket. My brother would chuck tennis ball, few I used to hit from cricket bat, few from rackets."
(With PTI Inputs)