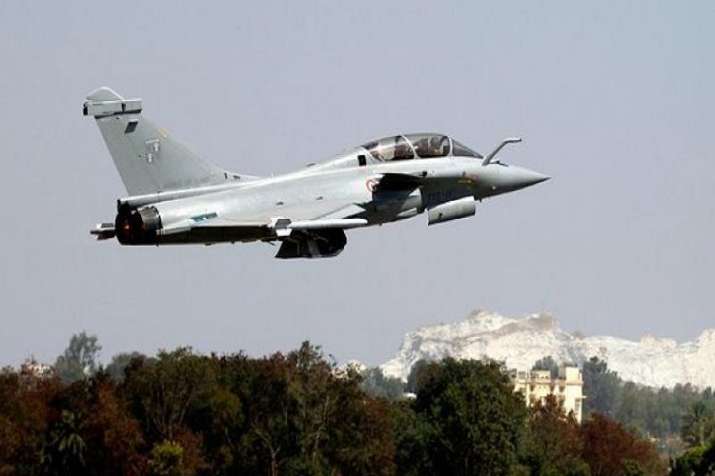 The Rafale fighter jets ordered by India would not be ready to fly at the air show in Bengaluru, scheduled for February, confirmed an official of the Indian Air Force on Sunday.
While addressing a press conference in Bengaluru, Deputy Chief of Air Staff Air Marshal RK Singh Bhadauria said, "Rafale for India will not be ready by February. We expect Dassault to fly some other Rafale at the Aero India show here on February 20-24, 2019."
Thirty-six Rafales multi-role medium combat aircraft are set to be delivered to the Indian Air Force by the French aerospace major (Dassault Aviation), in fly-away condition from September 2019 onwards.
The 12th edition of the five-day biennial air show will be held at IAF's Yelahanka base on the city's northern outskirts as before.
When asked who would flag off the mega show, Bhadauria said, "we hope Prime Minister Narendra Modi will inaugurate it though the Ministry of Defence will take a call on it."
A major role will be played by the state-run Hindustan Aeronautics Limited (HAL), in the organisation of the air show, he added.
On being asked about the overhauling of Rafale in the absence of HAL as its Indian partner, Sitharaman said the joint statement of April 10, 2015 between Prime Minister Narendra Modi and then French President Francois Hollande had addressed all the issues, including servicing of the fighter.
"Our agreement has achieved a much better deal than the non-deal by theAUPA," the Defence Minister said.
She further said the Modi government had approached the Rafale deal with a "sense of urgency", understanding the strengths of Pakistan and China, she said.
The Congress raised the Rafale issue with a desperation to return to power, claimed the defence minister.
"In over four years, there's not even a whisper of corruption in this government. But desperate to get power, they (Congress) have been indulging in hit-and-run tactics," she alleged.
"An intergovernmental deal only dictates the requirements of a contract. The offset rules are governed by offset regulations," Sitharaman added.