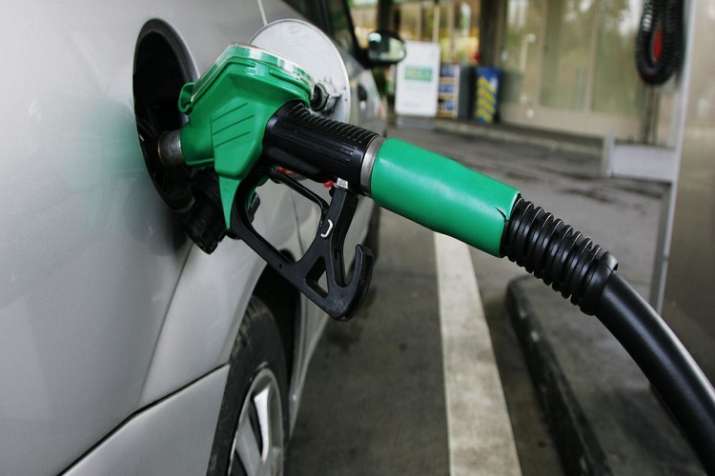 Fuel prices continued to soar yet agin on Sunday. The petrol prices in Delhi were hiked by 17 paise/litre and diesel were hiked by 10 paise/litre. The revised prices of petrol and diesel in Delhi stood at Rs 82.61/litre and Rs 73.97/litre. On the other hand petrol prices inched towards Rs 90-mark in Mumbai. The revised prices of petrol and diesel in the financial capital stood at Rs 89.97/litre and Rs 78.53/litre respectively.
Since the start of the calendar year, the petrol price in Delhi has gone up by 15.4 per cent from Rs 69.97 on January 1, 2018. The hike in diesel price has been steeper. It has gone up by 22 per cent since January 1 when it cost Rs 59.70.
The Centre currently levies a total excise duty of Rs 19.48 per litre of petrol and Rs 15.33 per litre on diesel. On top of this, states levy Value Added Tax (VAT) -- the lowest being in Andaman and Nicobar Islands where 6 per cent sales tax is charged on both the fuels
Mumbai has the highest VAT of 39.12 per cent on petrol, while Telangana levies the highest VAT of 26 per cent on diesel. Delhi charges a VAT of 27 per cent on petrol and 17.24 per cent on diesel.
The Central government had raised excise duty on petrol by Rs 11.77 a litre and that on diesel by 13.47 a litre in nine instalments between November 2014 and January 2016 to shore up finances as global oil prices fell, but then cut the tax just once in October last year by Rs 2 a litre.